Inter-Fluve is regularly called upon to contribute to technical design guidelines to elevate industry best practices with various audiences and public engagement strategies. Below are brief descriptions of select projects.
Dry Creek Handbook for landowners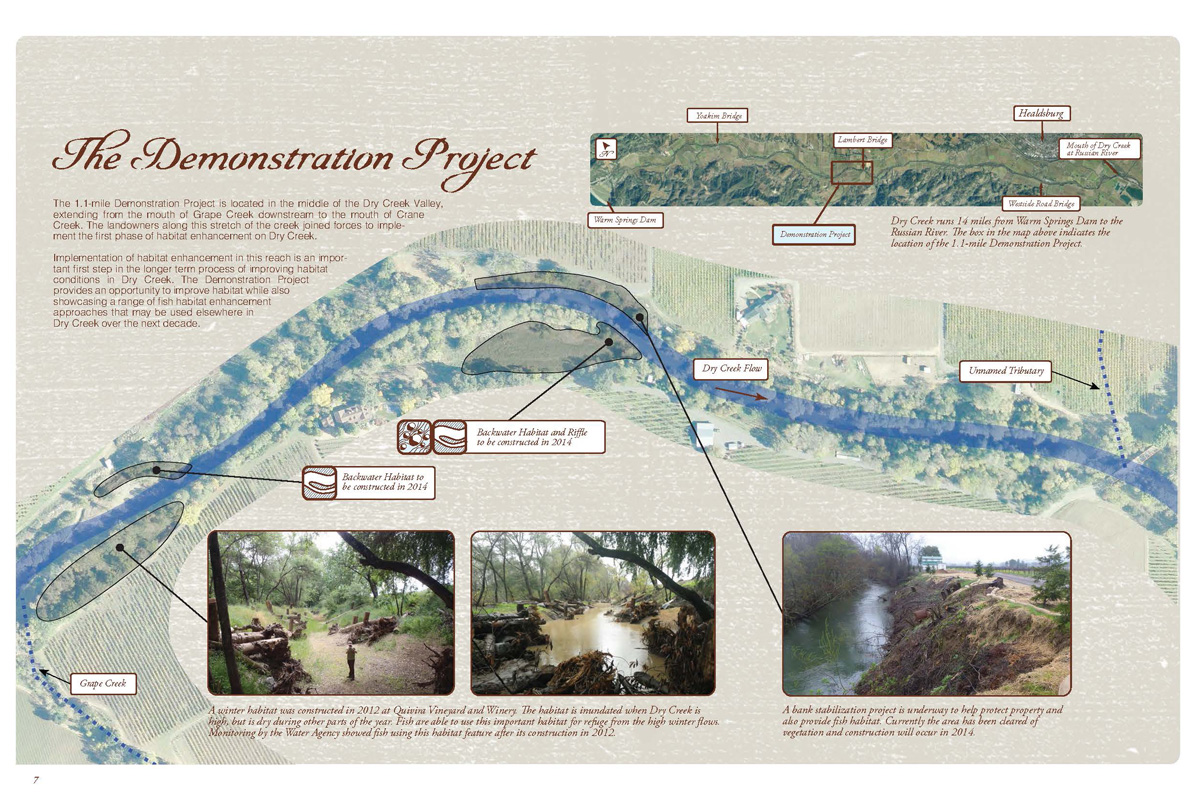 Our in-house team created a 22-page concept design notebook for the Sonoma County Watershed Agency (SCWA). It was designed to help communicate complex fish habitat restoration designs to landowners along the 14 miles of the creek. Development of a aesthetically pleasing yet accurate booklet was an important component in this high dollar region of wine grape growing and wine tasting.
State of Washington Stream Habitat Restoration Guidelines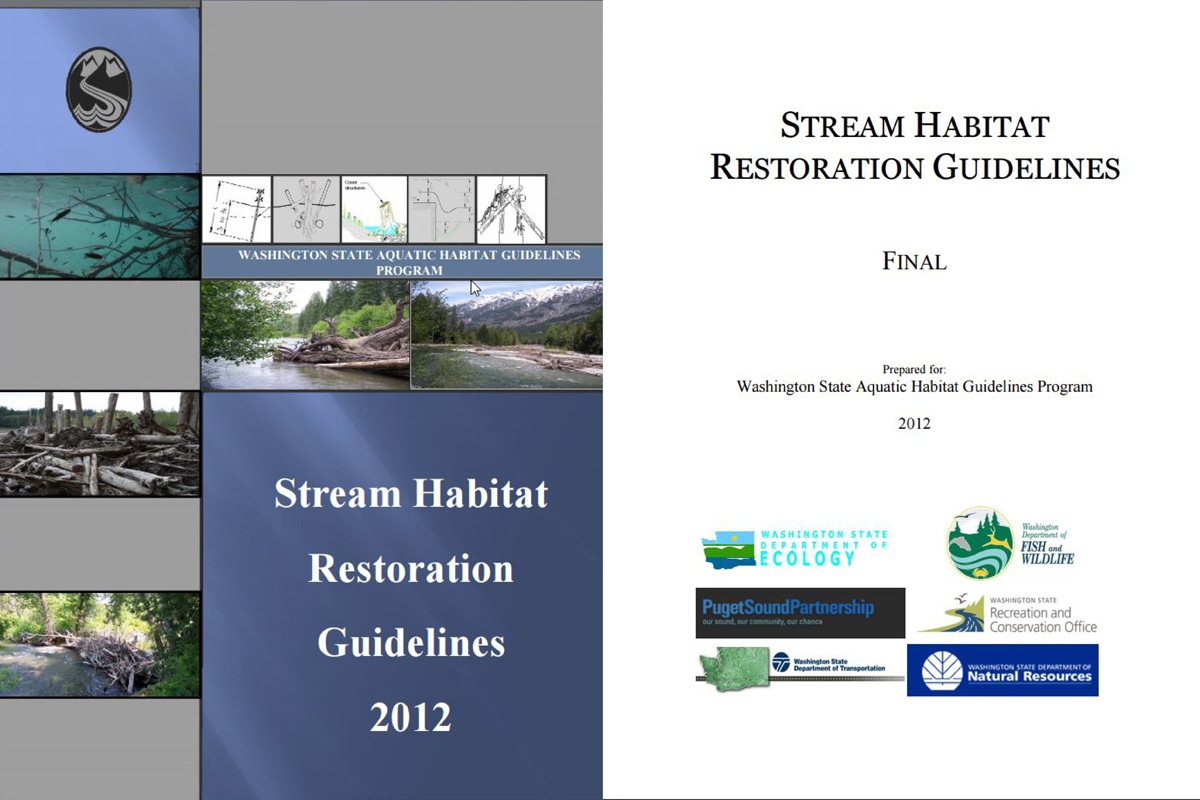 Inter-Fluve performed a lead role in the development of the Stream Habitat Restoration Guidelines (SHRG) – a State guide to planning, design and ecological considerations for stream habitat restoration.  Inter-Fluve provided technical content, editing, and graphics for these guidelines, and collaborated with state and federal agencies in an iterative editorial process.
USFS Culvert Scour Assessment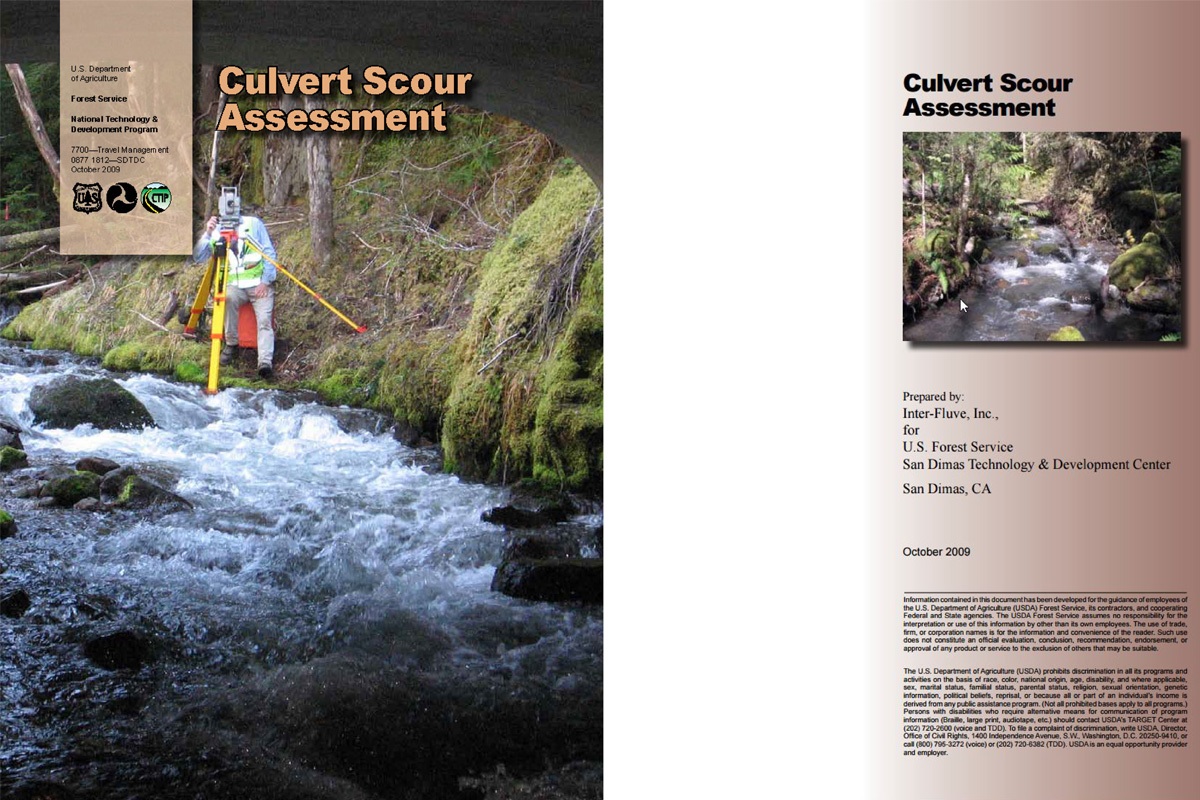 To improve the natural and resilient function of culverts, we assisted the U.S. Forest Service with a 2007 assessment of 17 culverts in Oregon. As part of this project we evaluated the structure and geomorphic controls on channels with stream simulation culverts, and identified factors that most influence natural-channel functions. The results of the study are being used to further develop new culvert design guidelines, as well as improve aquatic health in rivers.
NOAA, River Restoration Analysis Tool (RiverRAT)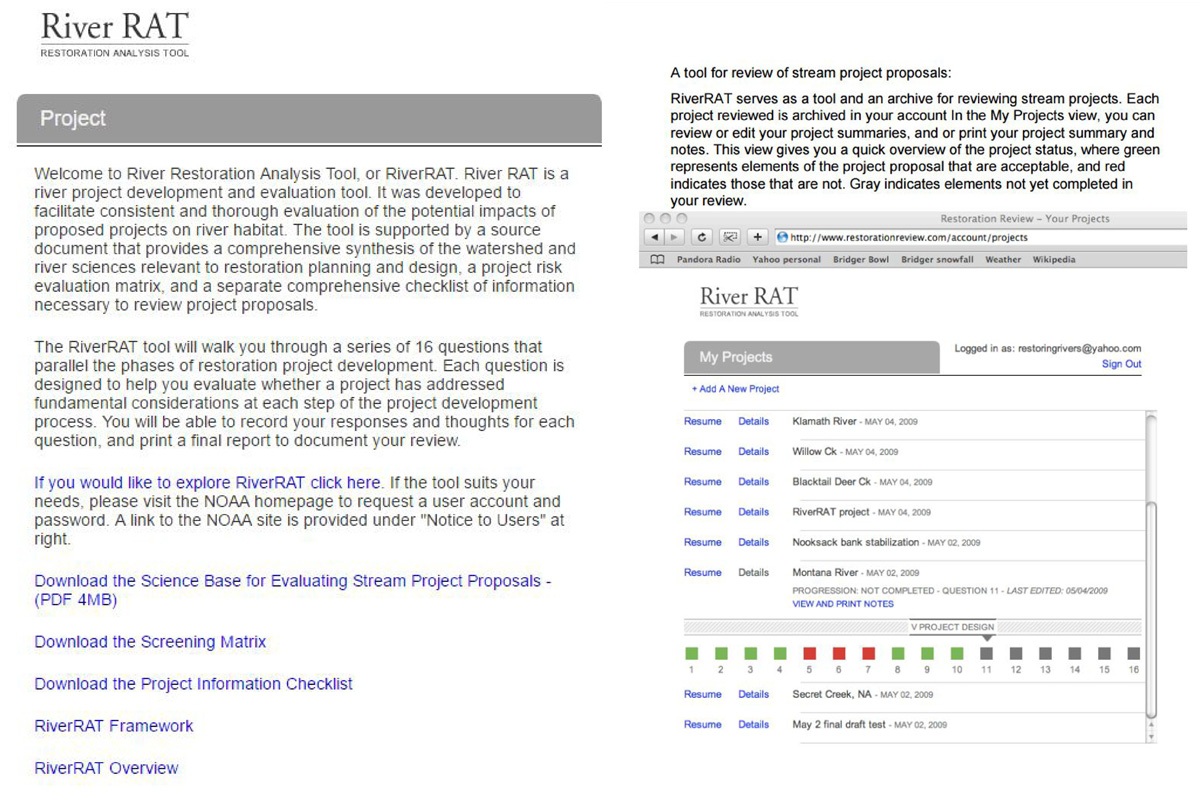 Inter-Fluve contributed to development of RiverRAT's source document. River RAT is a river restoration project development and evaluation tool designed to facilitate evaluation of restoration project impacts. The supporting source document provides a review of watershed and stream restoration literature and a project risk evaluation matrix.
USBR, Large Wood Manual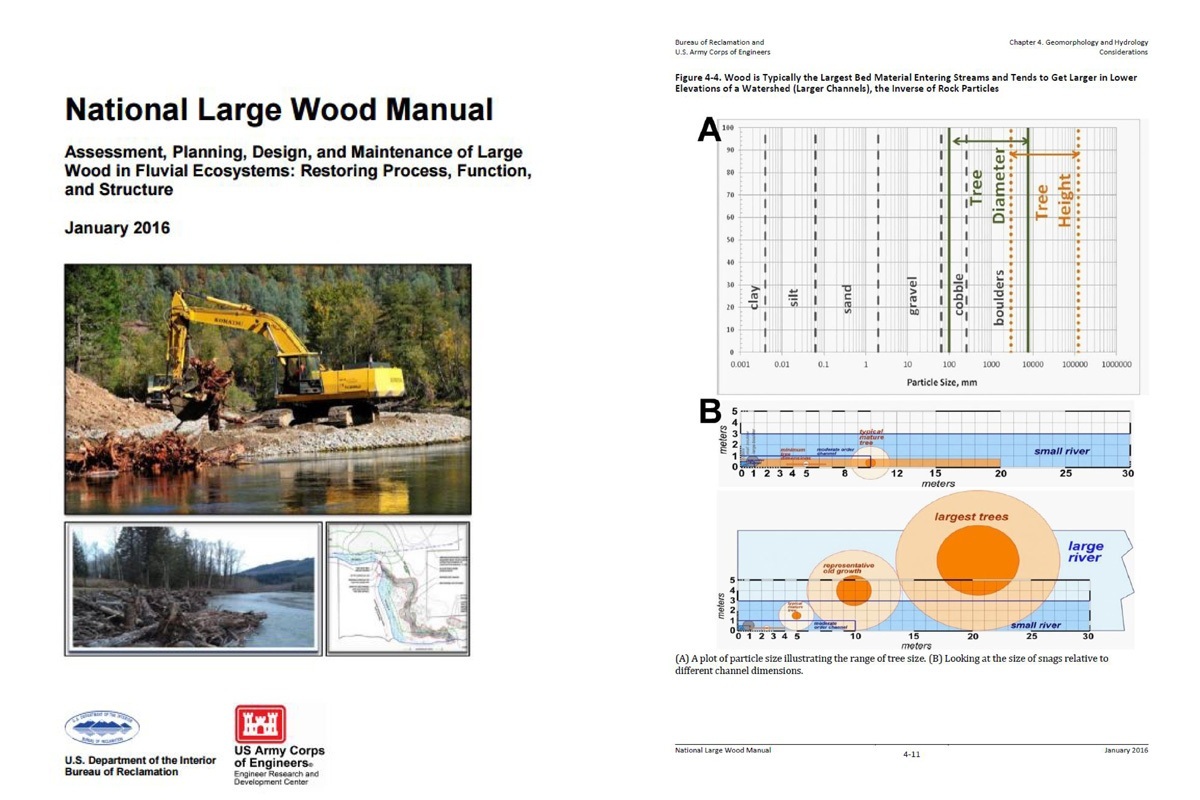 Inter-Fluve served as a technical reviewer for this national manual. The manual provides an overview of the role of wood in rivers, and design considerations for how it should be maintained, reintroduced, and/or managed. The document reviews the best available science, engineering considerations, risk management suggestions, and policies associated with restoring wood in rivers.
Washington Integrated Streambank Protection Guidelines (WAISPG)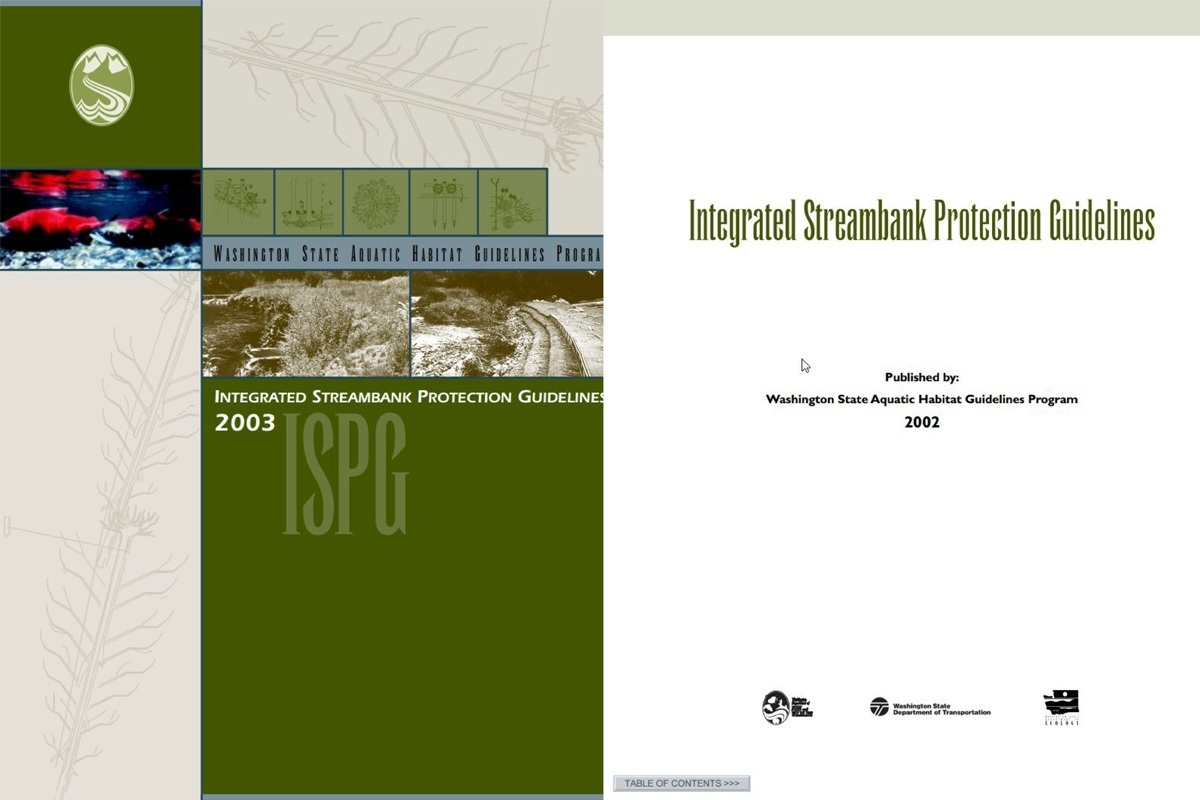 Inter-Fluve assisted the Washington Department of Fish and Wildlife, Department of Transportation, and Department of Ecology with the development of their Integrated Streambank Protection Guidelines.  This statewide document is a tool for establishing acceptable approaches, methods, and techniques for stream and riverbank stabilization in light of the Endangered Species Act in the State of Washington.