Nick Jordan
Staff Engineer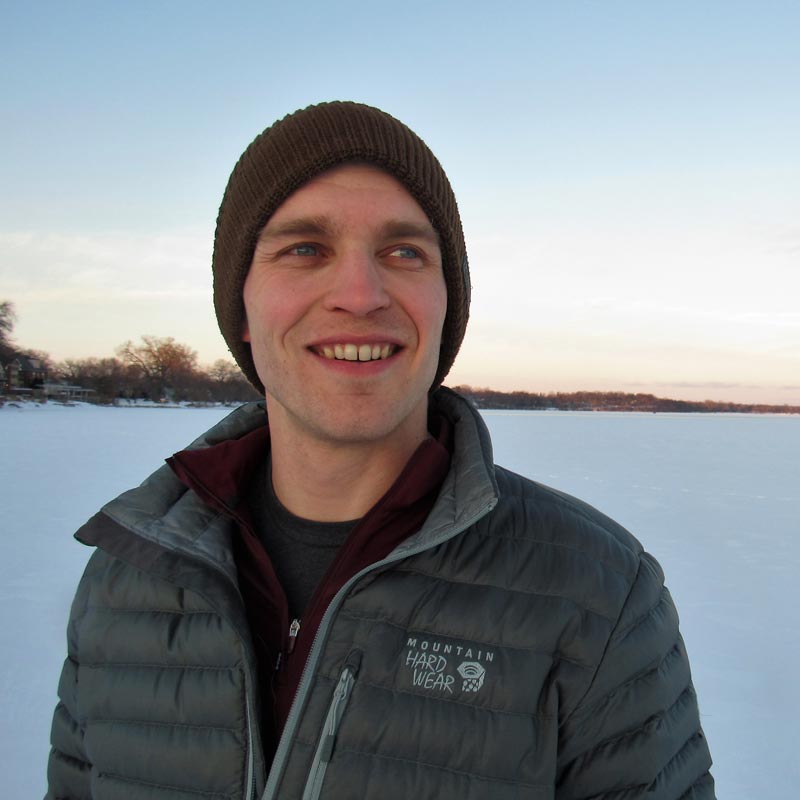 Nick grew up in southeastern Wisconsin, raised by parents who both came from farming families in Iowa. Energetic and curious, he spent hours poring over maps in his atlas as a Boy Scout (today he's an Eagle Scout). Maps led to geography class, and eventually a B.S. in Geological Engineering and Geology and a Master's degree in Civil and Environmental Engineering from the University of Wisconsin-Madison, where he honed in on investigating coastal processes and erosion risks in the Great Lakes.
Before he joined Inter-Fluve, Nick worked in a small engineering firm where he cut his teeth on hydraulic modeling and coastal engineering work in the Great Lakes Region.
Today Nick is based in our Madison, Wisconsin office. He's working on projects throughout the Midwest performing channel and floodplain hydraulics, hydraulic data collection, sediment transport measurement and analysis, surveying, construction oversight, and project management. Like many a Fluver, one of Nick's passions is making maps. "I enjoy using GIS to develop maps…there's something really rewarding about creating a map that clearly communicates a concept at first glance," says Nick. When he's not at work, Nick likes to "stay moving," he says. It's a bit of an understatement. He's often on one or two soccer teams, runs, skis, plays ultimate frisbee, bikes, and when the day is done, enjoys spending time with his wife cooking dinner.