Briana Patton, PE
Water Resources Engineer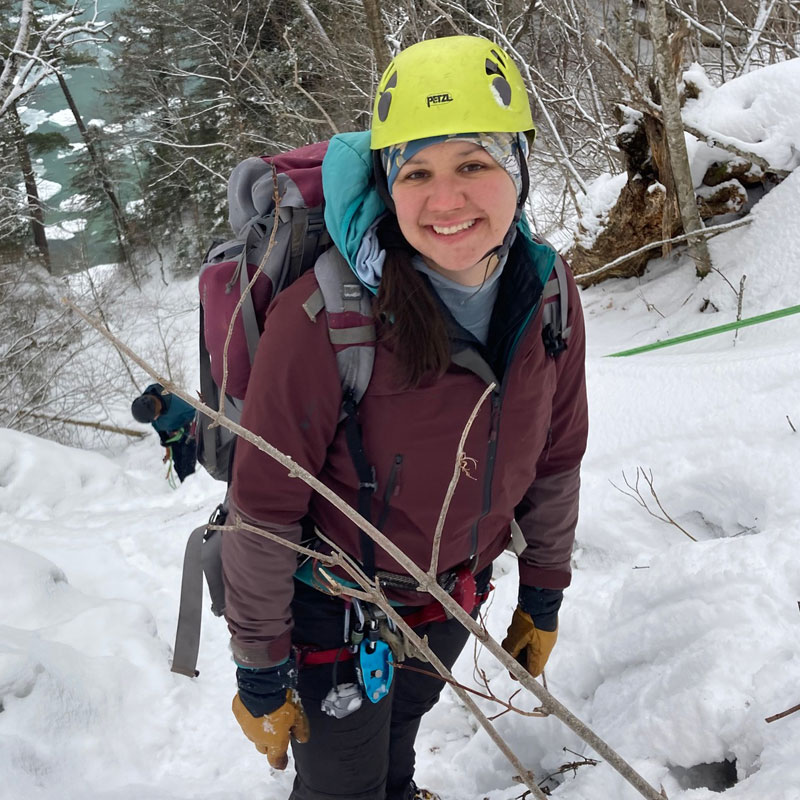 Bri's engineering chops can be traced to a small village west of Panama City that was a one-hour walk from the nearest road. As a Peace Corps volunteer, among other things, she designed and constructed a water catchment system and a gravity-fed water distribution system. Over two years, she mixed a lot of concrete, learned to survey with rudimentary equipment, and got a crash course in pipe hydraulics ­– "we used hot cooking oil to connect PVC," says Bri.
Following the Peace Corps, and a master's in environmental engineering, she worked with Barr Engineering in Minneapolis and got hooked on dam removal. A few highlights involved construction observation and administration for a 12-foot-high series of rock arch rapids to replace a failed dam; dam removal and construction of 3,500 linear feet of new meandering stream channel at Blue Mounds State Park, and creating hydraulic models for several dam removal and water diversion projects.
Bri joined Inter-Fluve in 2022 with a strong background in designing and constructing dam removals and hydraulic modeling. While she is based in Duluth, Minnesota, Bri is working on projects around the country including 2D hydraulic modelling in the Upper Columbia River basin, reconnecting a floodplain that has been overtopping a nearby road, replacing a culvert in Green Bay, Wisconsin, and performing a study for the removal of a dam in West Virginia.
She's also an avid outdoor recreation enthusiast: In the winter she's an avid XC skier and ice climber (Duluth is making ice climbing more accessible by "farming ice" in a retired rock quarry, dripping water over the edge of the cliff to create a climbable wall of ice); come summer, she transitions to rock climbing, mountain biking and canoeing. "I signed up for a 140-mile canoe race on the Mississippi – and conned a friend into doing it with me."