Ken Vigil, PE, LEED AP
Principal Engineer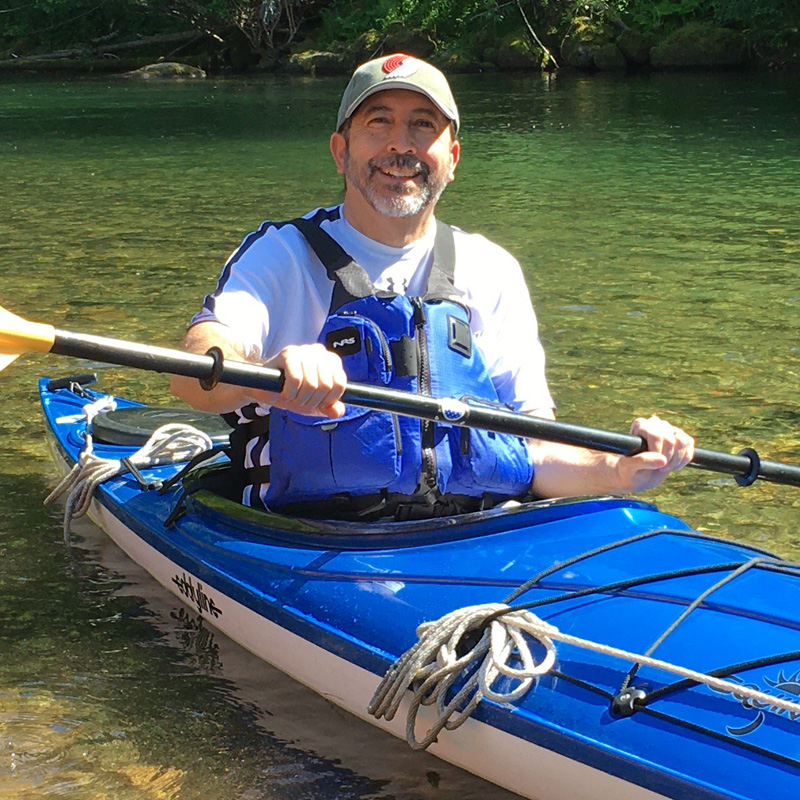 Over Ken's notable career in the water resources industry, he has managed hundreds of projects, co-owned a 25-person consulting firm (Vigil-Agrimis), and received numerous awards for projects around the West.
He joined Inter-Fluve in 2021 to assist in engineering, water quality management, and QA/QC after taking an early retirement. The break offered him the opportunity to ski, hike, play music, and travel around the country, but also to reflect on the importance of environmental and engineering teamwork to communities and the planet.
Ken grew up salmon fishing on the Oregon Coast's Tillamook Bay and has since watched salmon populations dwindle. Today he can point to the Miami River where he led a stream/floodplain restoration project that essentially returned a farm field to a stream/wetland complex. "It's satisfying to return natural function and habitat to tributaries of Tillamook bay and other Northwest streams that originally drew me to Oregon," Ken says.
A natural leader, Ken was involved in the River Restoration Northwest (RRNW) formative years, serving on the Board of Directors and later as RRNW president. He's also been in leadership roles for large urban stream projects. For example, Ken was the water resources engineer of record for Portland's $135 million, 1700-foot long Tilikum Crossing Bridge over the Willamette River. "As the longest pedestrian, bicycle, and mass-transit only bridge in America, the project removes thousands of autos from the road and carbon dioxide from the atmosphere. Climate change is the environmental issue of our time," Ken says.