Rebecca Diehl, PhD
Fluvial Geomorphologist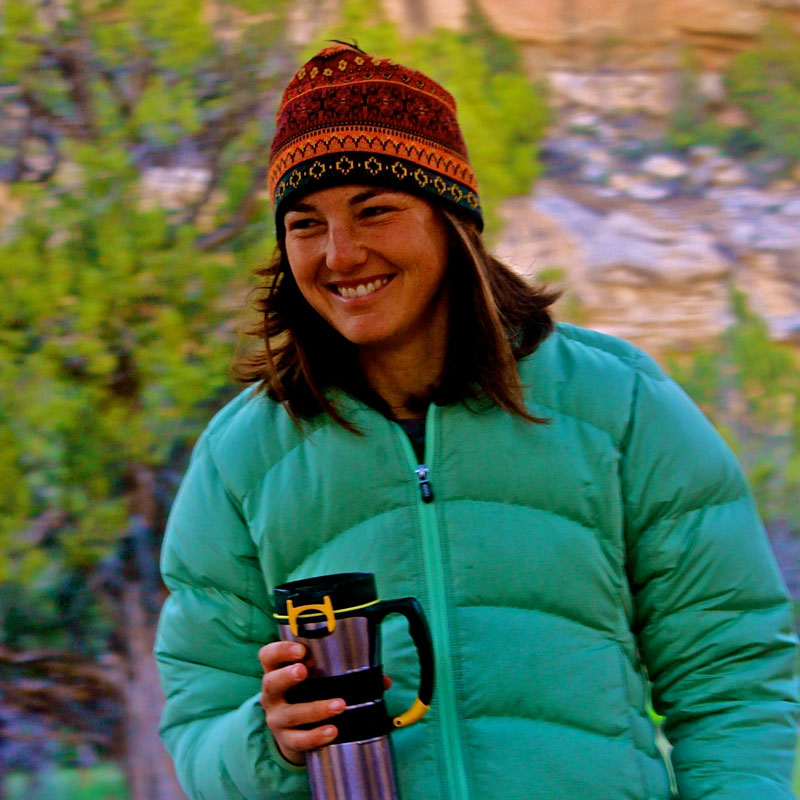 Ever since Rebecca participated in a Women in Science internship in 2001, she's been interested in rivers. The internship led her to the Atacama Desert of Peru where she helped map the geomorphic impact of catastrophic floods and studied their role in shaping civilizations. Rebecca came away from the experience motivated to learn about rivers and connections between people and landscapes.
Diligently, methodically, she tore into river science in her unique style of quiet and absolute determination, first completing a masters in geography from the University of North Carolina where she studied the hydraulic impact of large wood jams. Following grad school, Inter-Fluve was lucky to capture her for two years. While many details of the rivers she worked on stick with Rebecca today, "nothing topped working in Alaska, watching massive salmon runs beneath us as we flew in helicopters to our study sites," Rebecca remembers. She wanted more though, and moved to Utah where she completed a PhD with Jack Schmidt looking at modern channel changes on the Yampa and Green Rivers in Dinosaur Monument. "The Yampa is really special because it's the largest tributary to the Colorado that retains its relatively wild hydrology," explains Rebecca. "The science was fascinating and the landscapes inspiring. Working in such a remote setting was a challenge, requiring multiple-day raft trips to collect data," says Rebecca.
Her work on the Yampa and Green Rivers formed the foundation for a National Science Foundation sustainability fellowship (NSF-SEES) where she focused her energies on building a tool for predicting the form and function of riparian ecosystems in the Colorado River basin. The tool may be used by river managers to evaluate how unintentional (i.e., climate induced) or intentional (i.e., change in dam operations) changes in water flow would alter riparian plant communities and the geomorphic condition.
Ten years after she left Inter-Fluve, she returned, based from her home in Vermont's Mad River Valley where she balances running a B&B, tending to vegetable gardens, raising her daughter, and working on a variety of projects ranging from dam removals, to geomorphic assessments and hydraulic modeling.
"Nothing topped working in Alaska, watching massive salmon runs beneath us as we flew in helicopters to our study sites."