Topographical Survey, UAV & Hydraulic Modeling
Good data is the foundation of every project we design. Our engineers and scientists have a variety of tools to choose from depending on the client, complexity of the the project, and overall goals.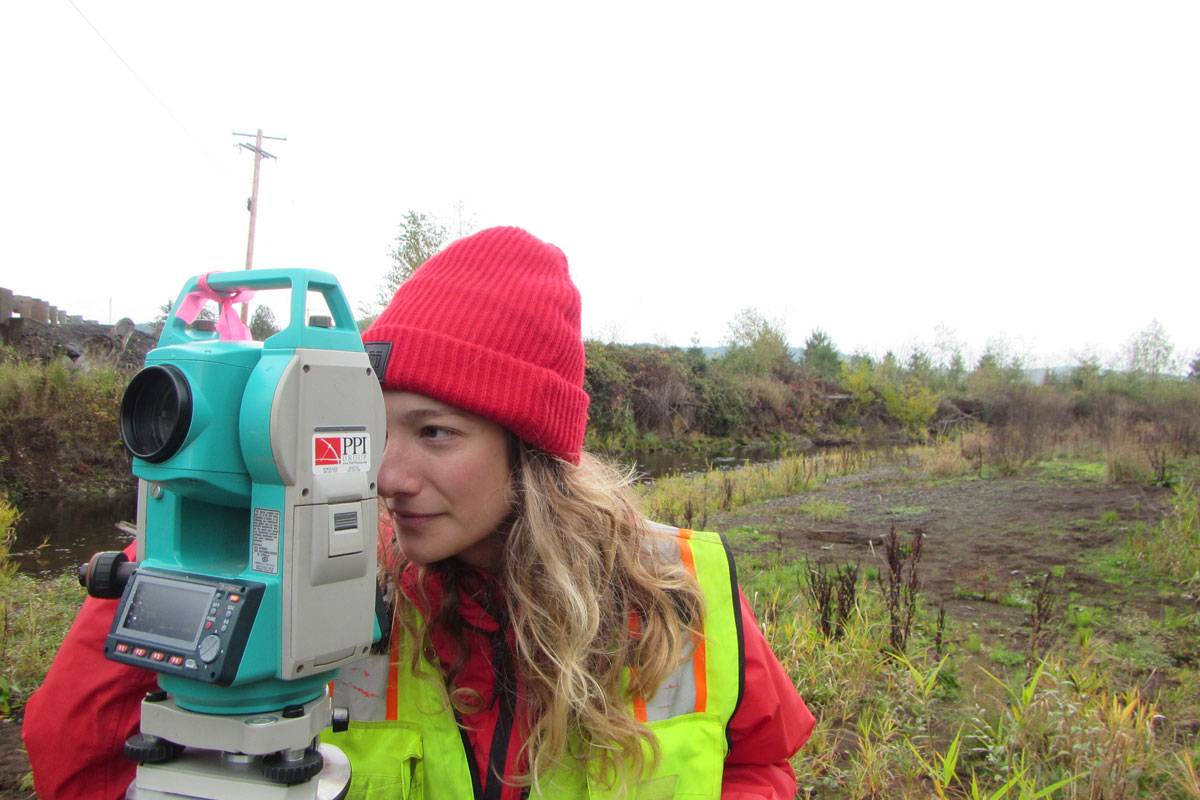 Our stable of survey equipment includes multiple Real Time Kinematic (RTK) GPS-based survey-grade units, and Total Station units.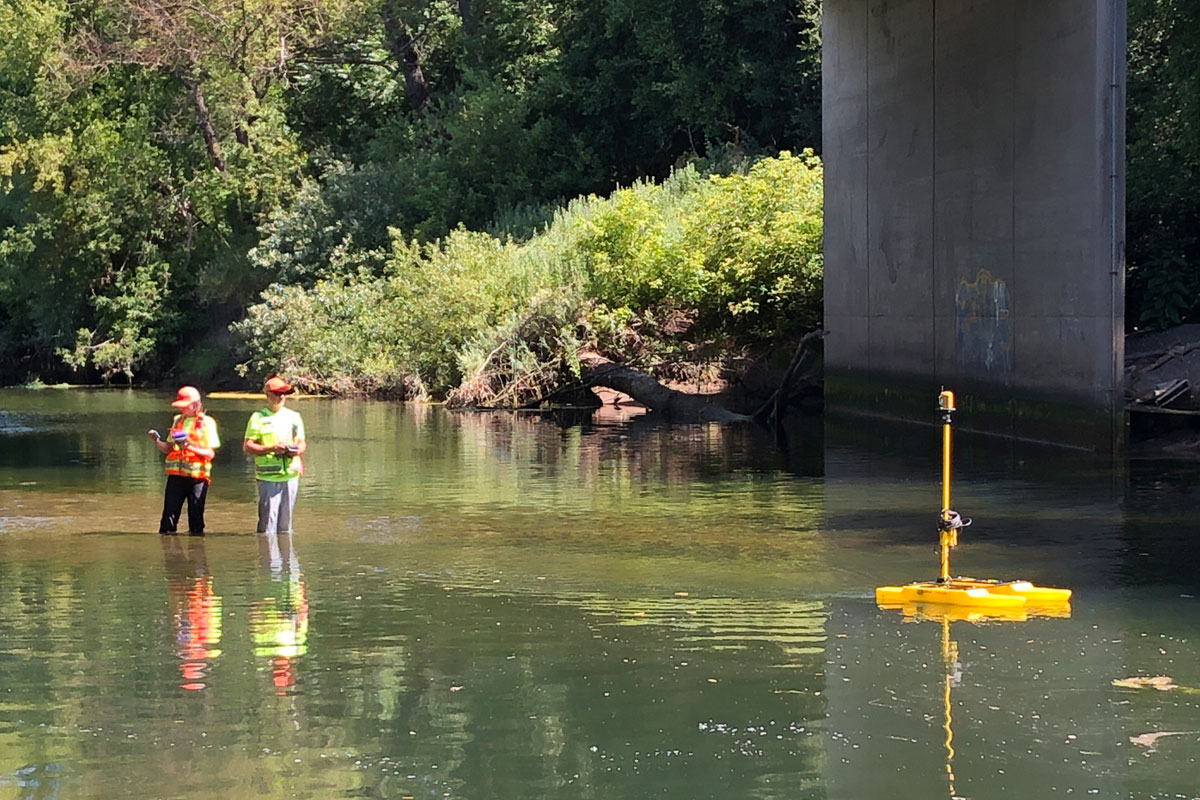 For hard-to-access areas, we have a remote-controlled boat (hydrone) outfitted with a sonar unit for bathymetric survey.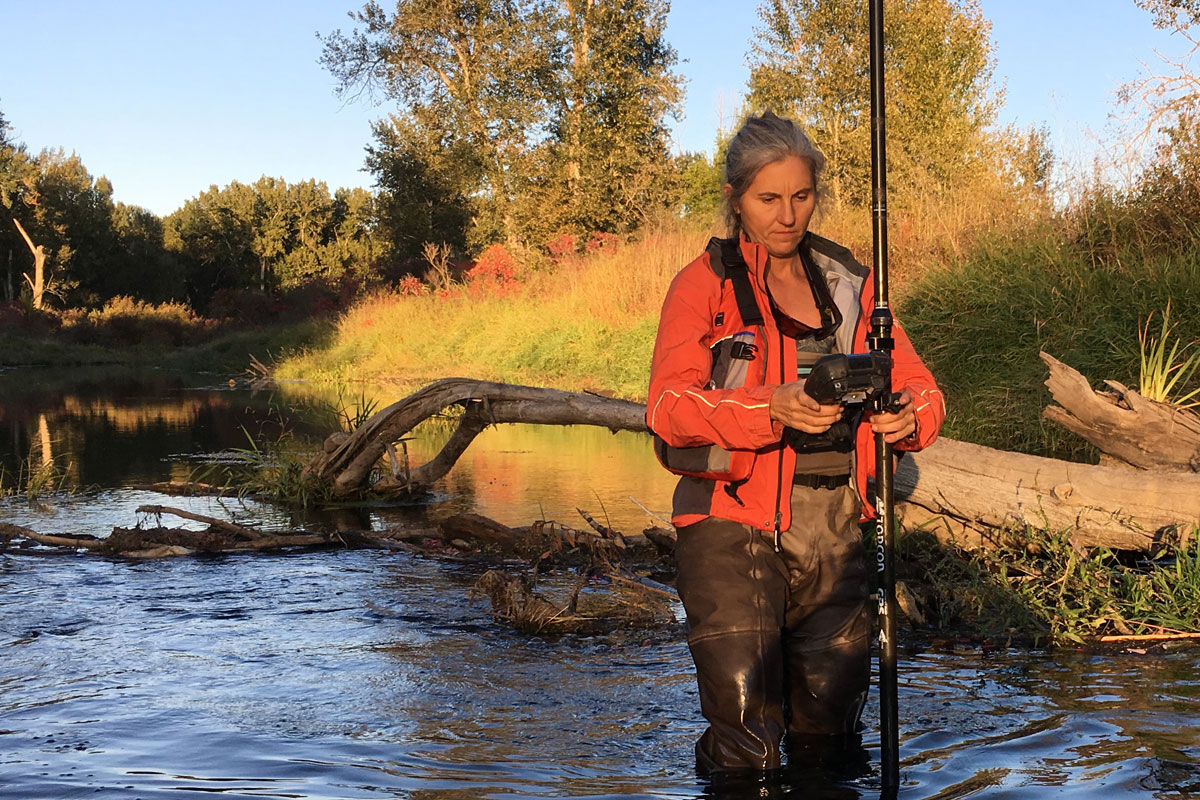 All of our science and engineering staff regularly participate in surveys and use our survey equipment, allowing for efficient survey, data processing, and design.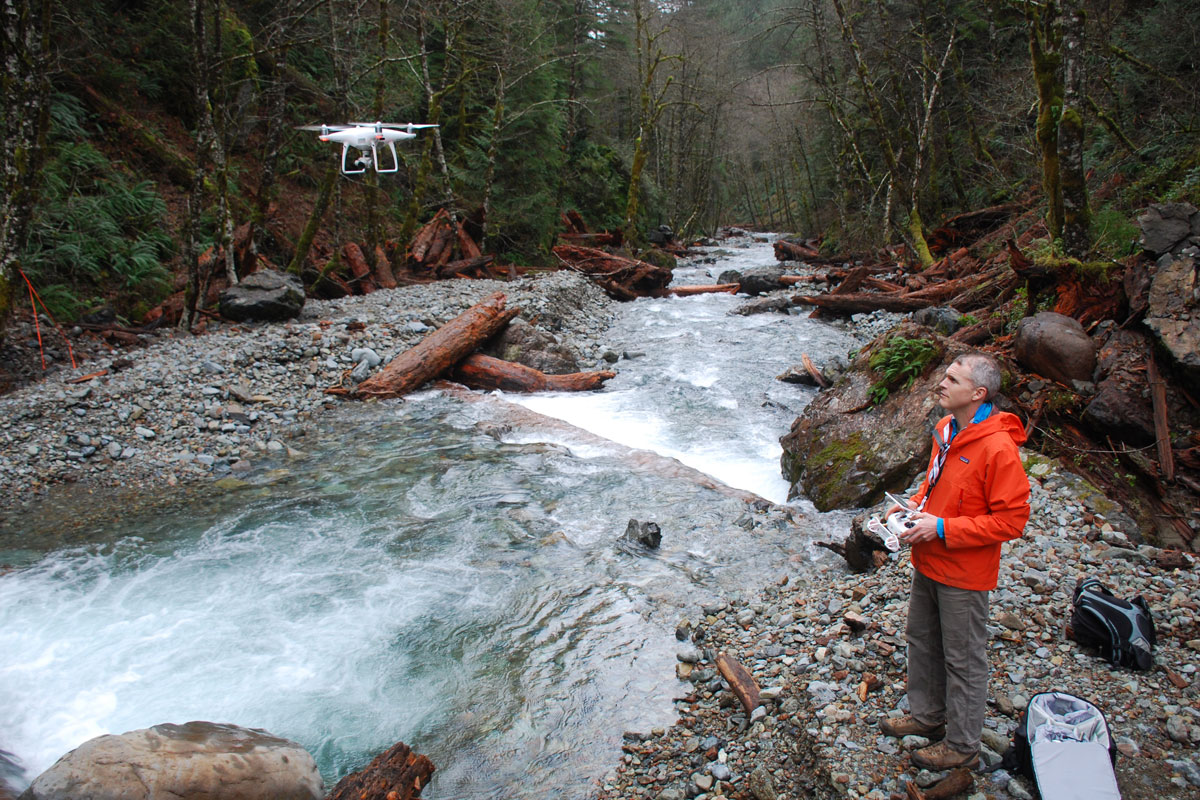 The use of unmanned aerial vehicles – UAVs, or drones – is shaking up how we do our work.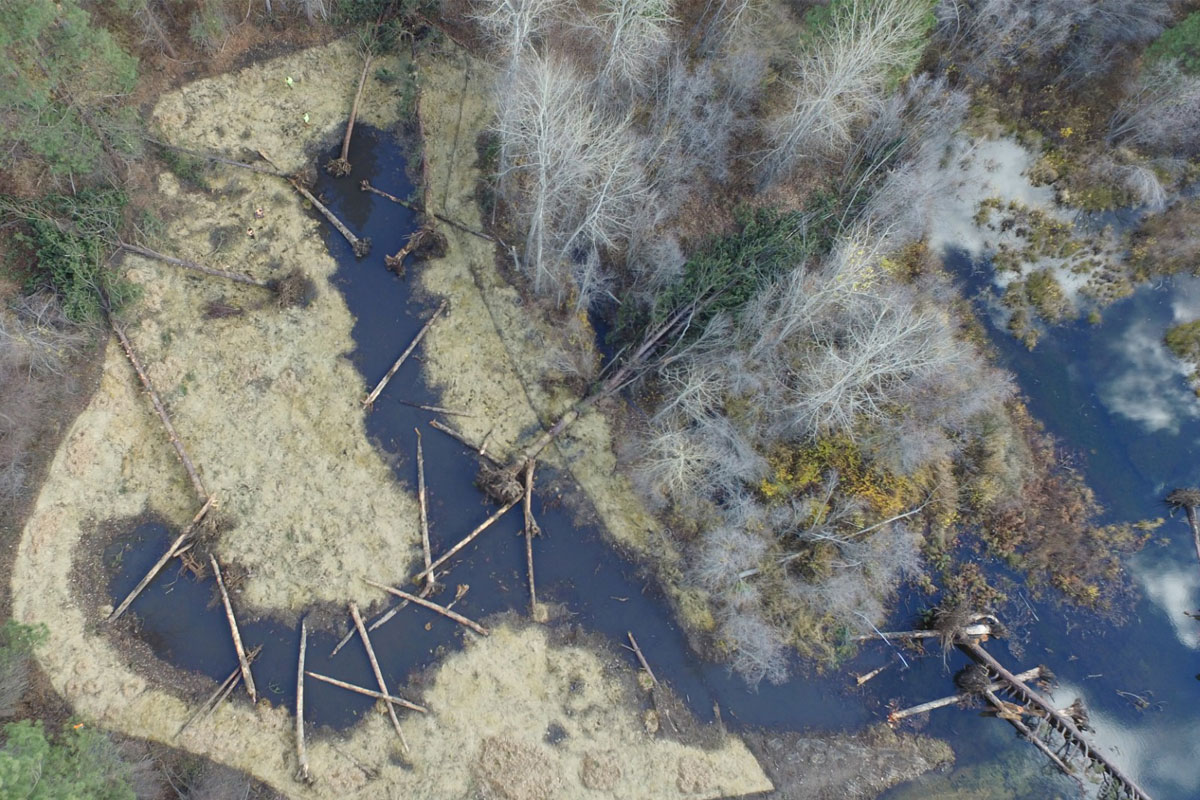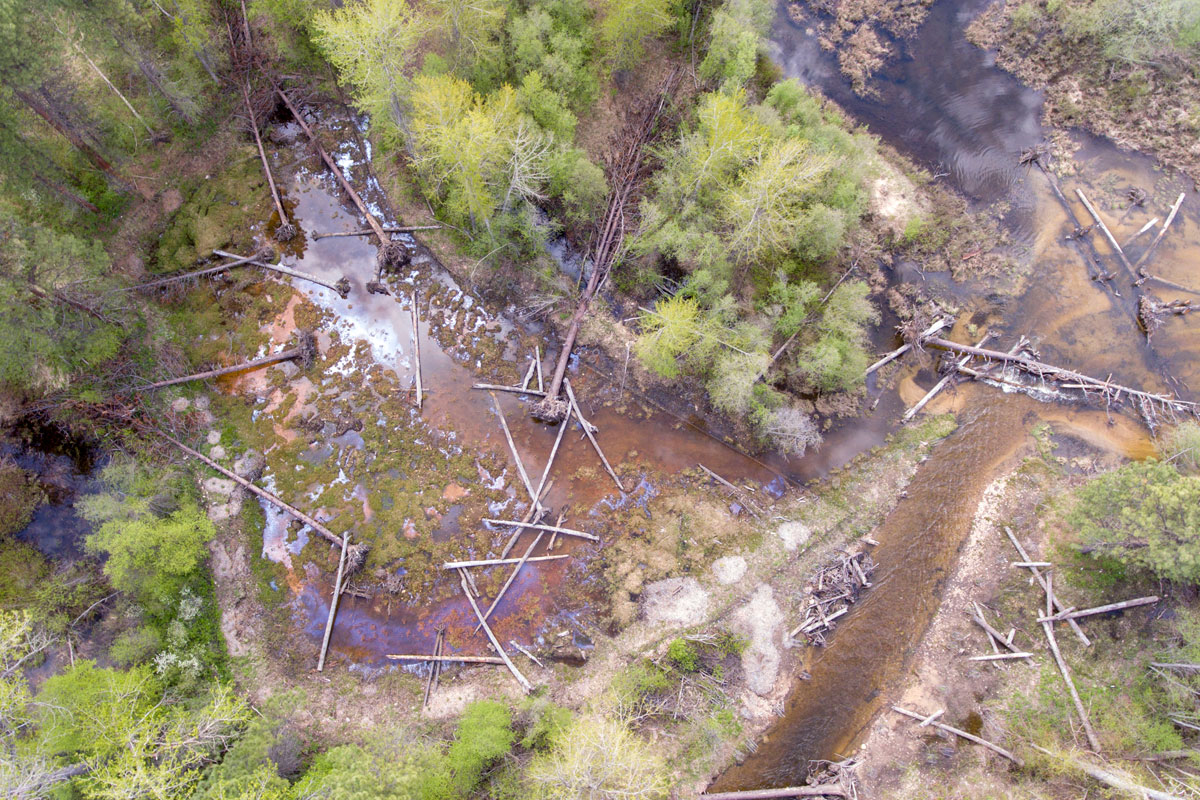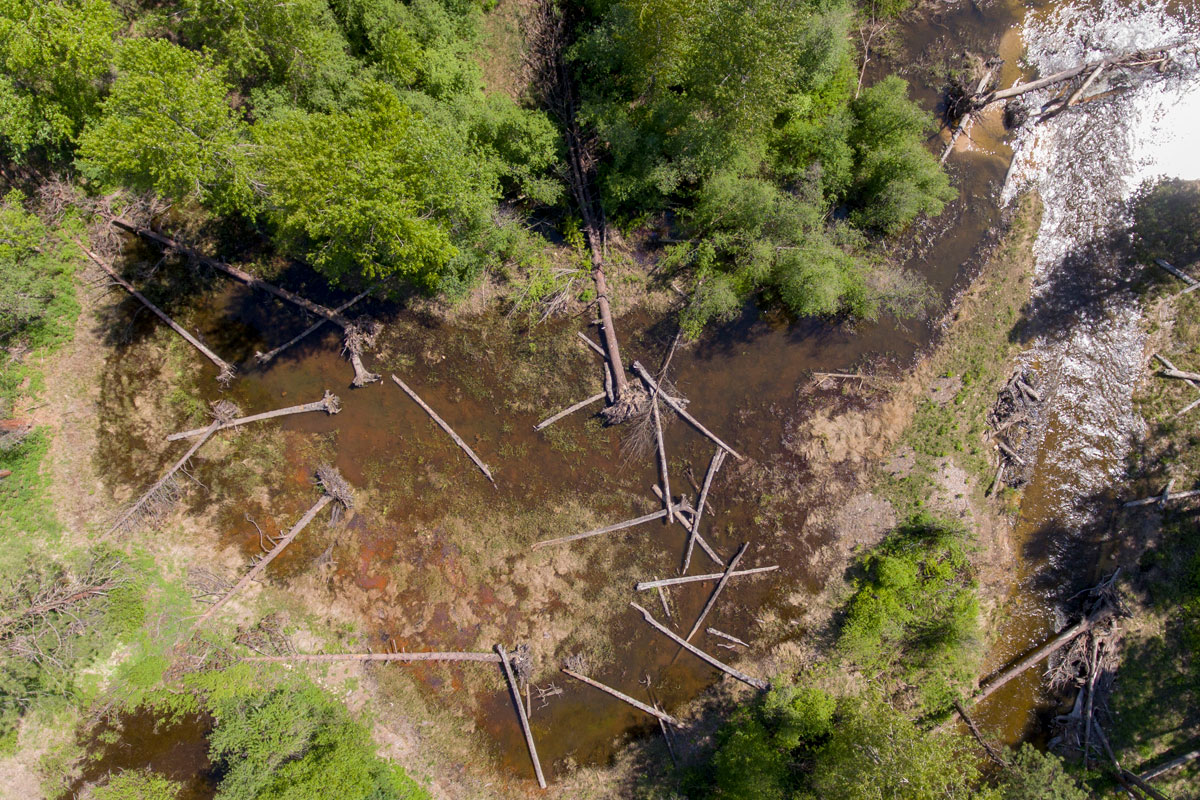 These three images from a constructed wetland on Washington's Chewuch River were used for post-implementation monitoring over a two year period.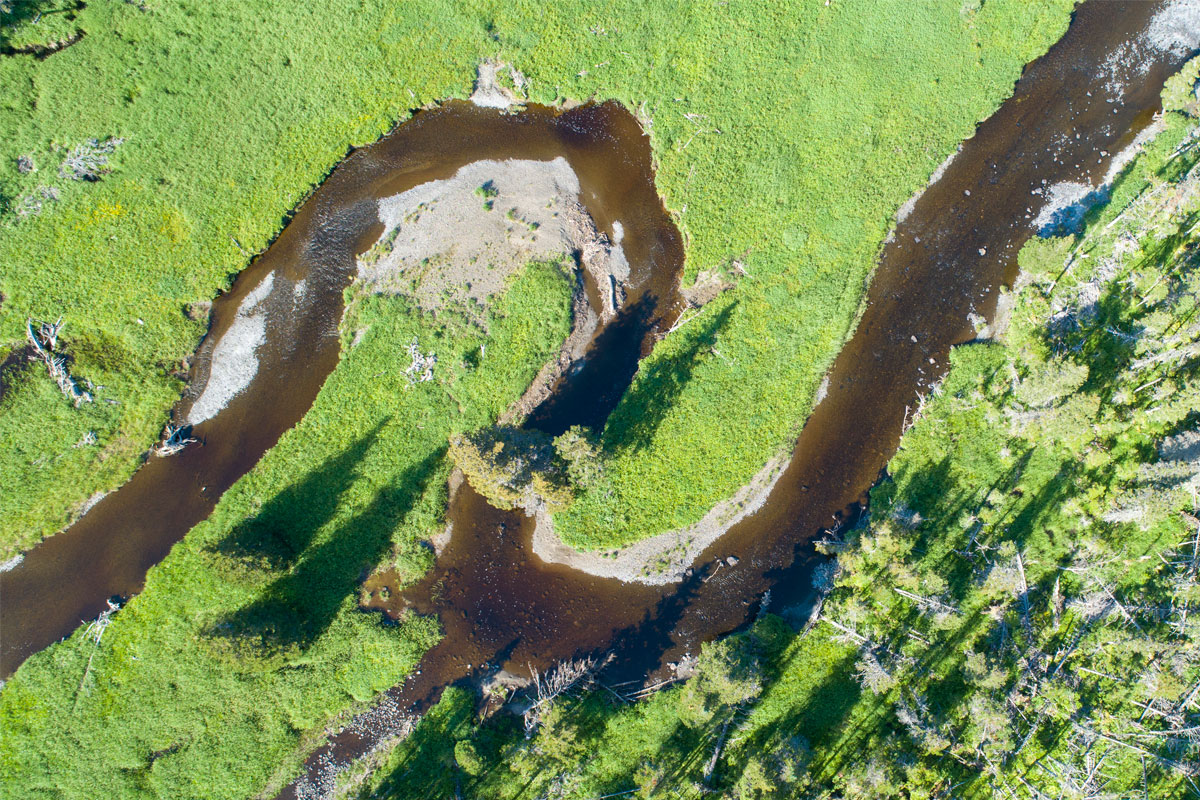 Drones are also provide a valuable perspective to supplement reach assessment data, estimate natural wood densities in waterways, help us identify possible fish passage barriers, and can provide observations of flooding that would otherwise be inaccessible. Photo: One photo from a three-mile assessment of the Parker River, Newfoundland.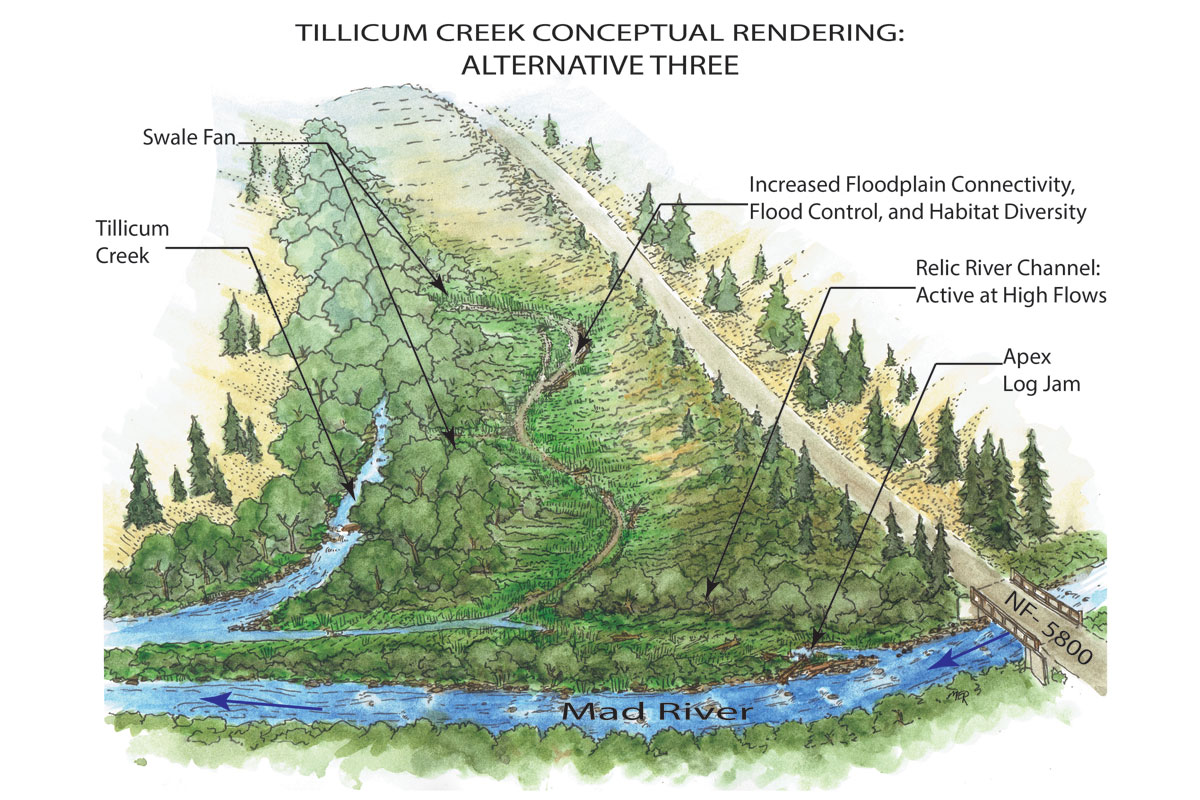 This is one of three concept-level illustration developed in-house for a project on Washington's Mad River.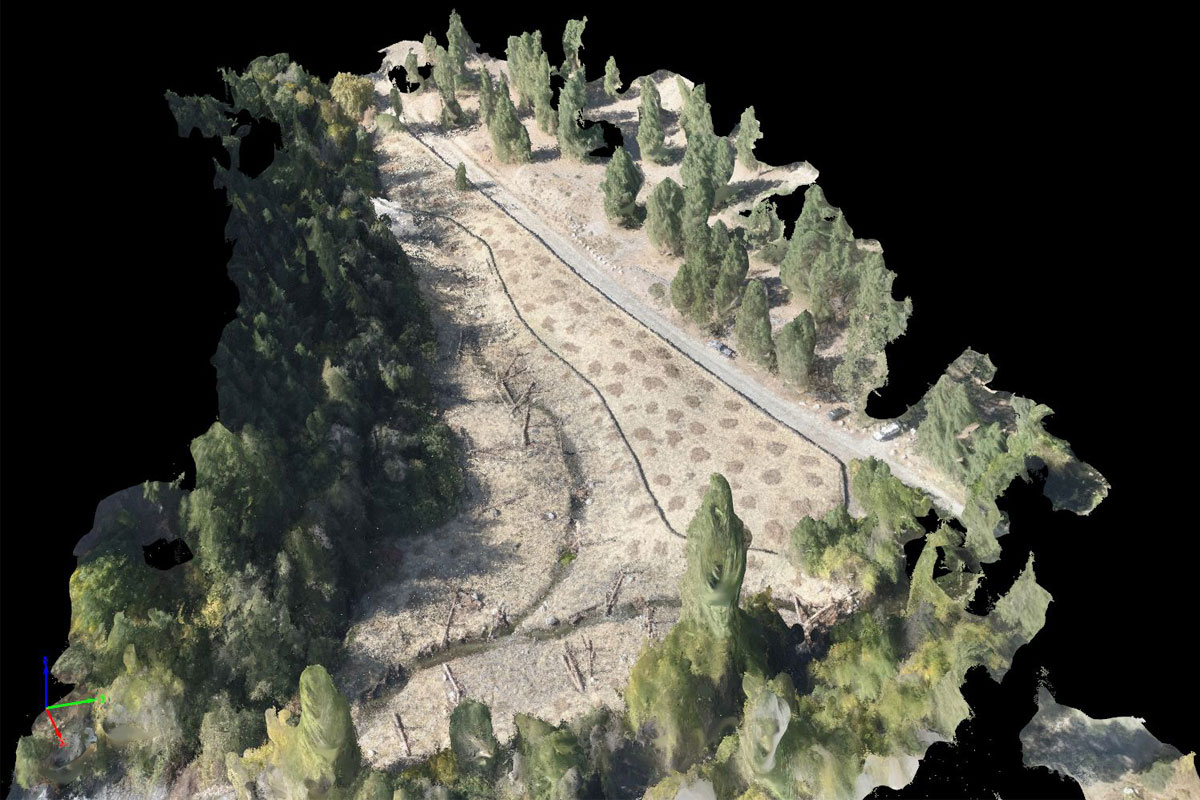 This Structure from Motion (SfM) rendering of the project after construction uses a range imaging technique for estimating three-dimensional structures from two-dimensional imagery.