Tools for Visual Communication
Communication and stakeholder outreach can be the make-it or break-it stage of a project. We work with our clients to develop illustrative materials that encourage discussion without stifling it, educate our audience instead of alienating them with jargon, and inspire people to work together.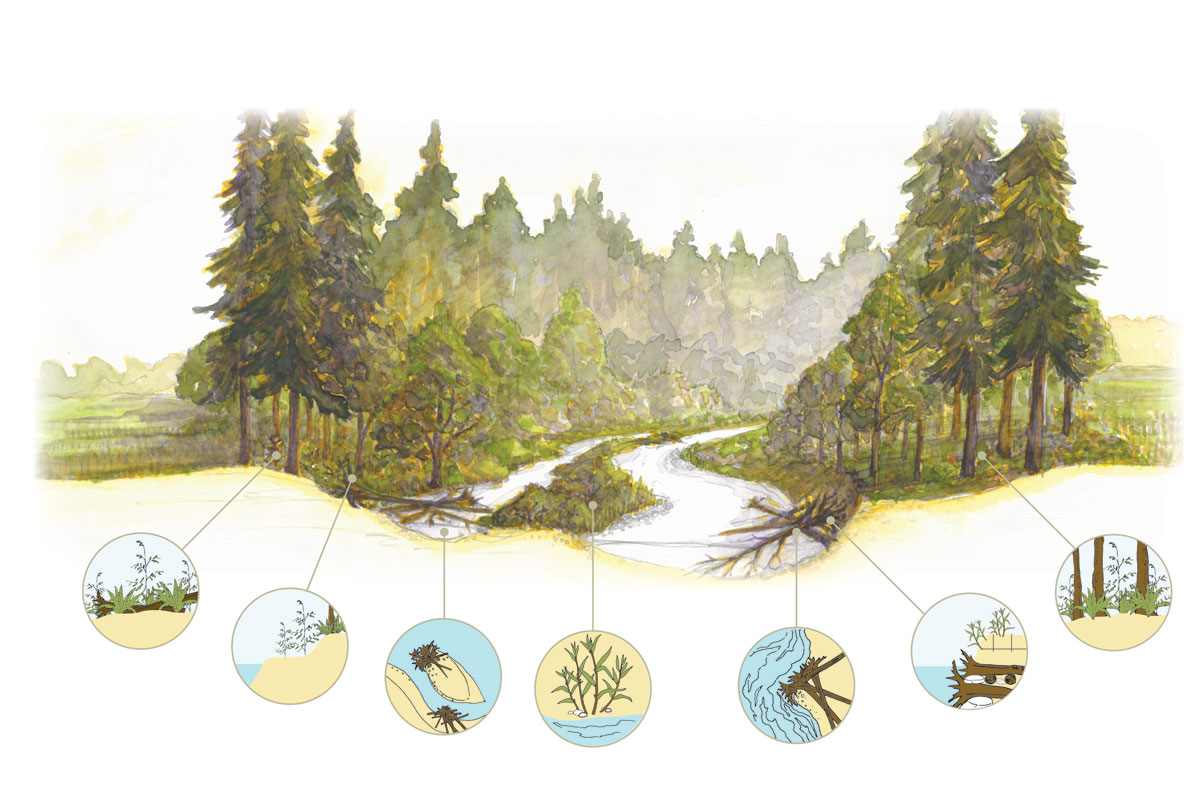 This conceptual rendering of the Chehalis River in Washington was used in meetings with private landowners and other stakeholders regarding the Aquatic Species Restoration Plan, a strategic restoration and protection plan intended to address the needs of aquatic species and their habitat in the Chehalis Basin.
The 36-page Resilient Crossing Handbook was developed for landowners in the Colorado Front Range following catastrophic flooding in 2013 that rendered many private residential properties inaccessible as roads and bridges were destroyed.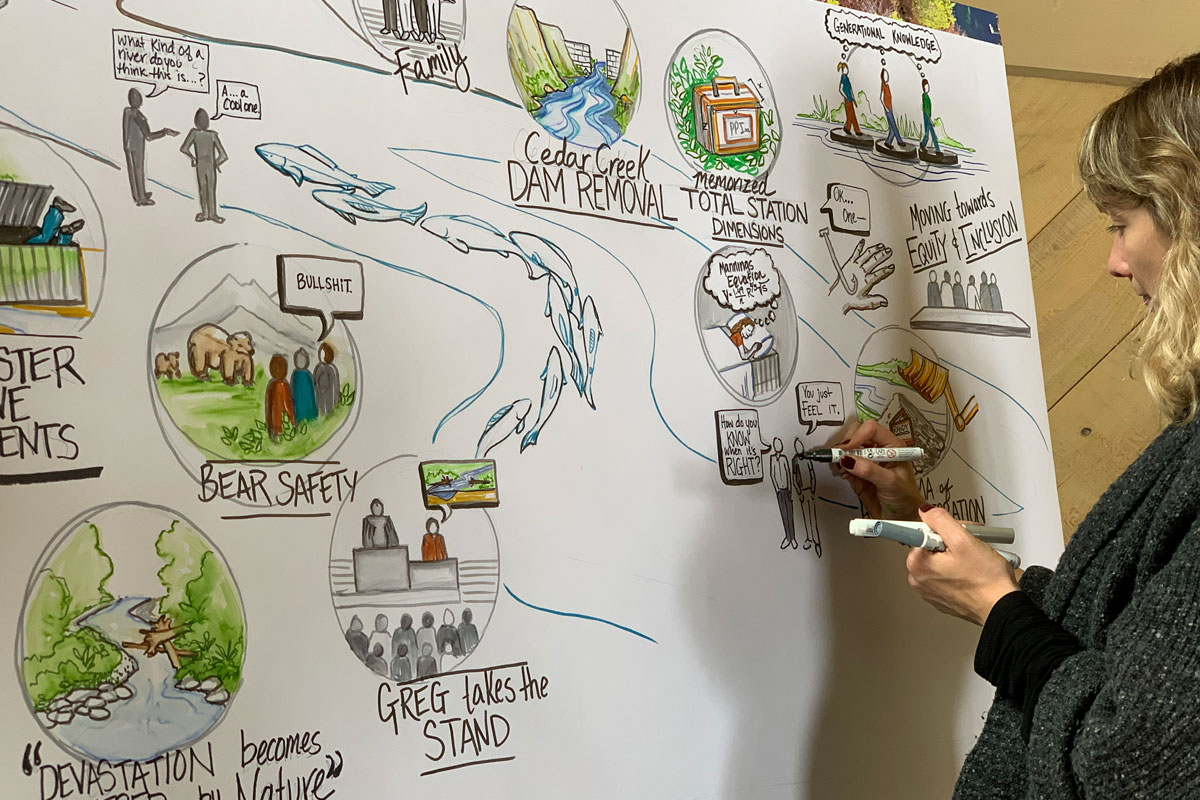 Graphic recording is the process of clarifying ideas by transcribing them into simplified words and pictures while discussions are occurring in real-time. This method is often used during facilitated meetings, resulting in a visual record of the meetings' trajectory that captures and develops themes and ideas.