Inter-Fluve Ecological Restoration Design Internship Program
Internship Position Title: Ecological Restoration Design Intern
Goal of the Internship Program: To provide hands-on learning opportunities to the next generation of river and wetland restoration practitioners.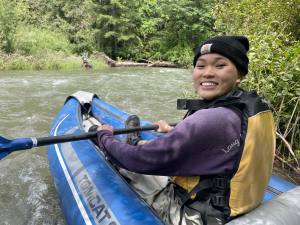 Program Overview
This internship program provides opportunities for hands-on experience in river and wetland restoration design for students or recent graduates. The program provides a range of potential opportunities, such as learning science and engineering methods from practitioners; meeting local, state, and federal project partners; conducting fieldwork; and observing project implementation. Inter-Fluve supports increasing diversity and inclusion in the river restoration design profession; to this end, the internship program strives to provide opportunities to historically underrepresented groups.
This internship may include fieldwork, data analysis, topical research, technical writing, and engagement with clients, subcontractors, project partners, and stakeholders. While the intern may be asked to assist with a range of tasks associated with Inter-Fluve projects, the primary focus of this internship program will be on completing a defined applied project task or research project within the timeframe available. The intern will be expected to work closely with their direct supervisor, collaborate with other staff as appropriate, and advance their selected research or applied project to completion.
Research topics could range within the breadth of projects Inter-Fluve typically completes, or could focus on related topics still relevant to the work of Inter-Fluve. Possible examples include:
Survey and analysis of streams, wetlands, or tidal systems
Monitoring of aquatic systems to evaluate existing conditions and ecological functions
Documenting the condition and effectiveness of past projects, some dating back over 30 years
Investigation of historical conditions or reference sites for a variety of project types
Application of software tools for river analysis design and engineering
The selected candidate will be expected to develop a brief written technical memo that describes the project completed, including methods, data analyses, and conclusions. At the end of the internship, the selected intern will provide a brief presentation to Inter-Fluve staff summarizing this work that was completed.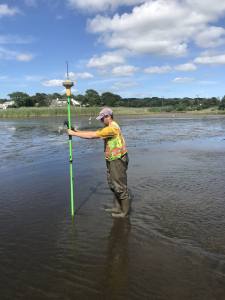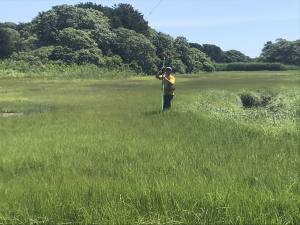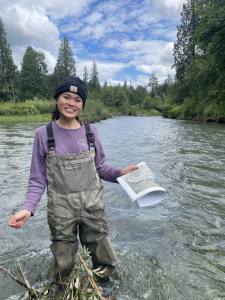 Preferred Qualifications
Rising college senior or recent college graduate (within 2 years of graduation)
College major within the STEM fields
We encourage all who are interested, even if they do not feel they meet these qualifications to apply.
The bullets below presents a number of skills that will be useful in the internship.
Field data collection
Excel data analysis
GIS mapping and analysis
CAD draft
ing
Conceptual drawings
Technical writing

PowerPoint presentations
Independently motivated, curious
Works well in small groups
Attention to detail
Verbal communication with project partners, clients, community members
We do not expect the applicant to bring all of these skills to the internship and we anticipate there are many other valuable skills not listed that the applicants will bring. If you are interested in the position, but are concerned you may not have enough of the skills listed below, please reach out so we can discuss.
Firm Description
Since 1984, Inter-Fluve has been a leading water resources science and engineering firm specializing in river restoration. We have worked across the United States and internationally on projects that include dam removal, aquatic habitat restoration, wetlands assessment, floodplain restoration, watershed analysis, estuary restoration, and other water-related projects.
Our dedicated team of self-starting professionals share their passion for nature through their service to our Earth.  We apply a broad range of science and engineering skills to investigate and design restoration, enhancement, and recovery solutions for degraded riverine, wetland, estuarine and lake environments. Throughout our history, our company's focus has always been to collaborate, explore, question, and advance our craft.
Visit our website to learn more about our story at www.interfluve.com.
2023 Internship Details
Location: Cambridge, MA
Duration: 8-10 weeks, beginning in June or July, 2023
Work Schedule: Up to 30 hours per week, Monday through Friday. This position is a hybrid role. The intern will be expected to be in the Cambridge office at least three days a week and may choose to work remotely at other times.
Pay Rate: $18/hour
Additional Information
All travel expenses to field work locations will be covered included gas, transportation, hotel, food, etc.
Equipment: necessary equipment such as a laptop, waders for fieldwork, field vests, and other equipment needed to complete the tasks requested will be provided.
Driver's license and car are not required, though possessing them will be convenient for the intern.
Mentorship & Employment Opportunities Following Internship
Inter-Fluve will provide a mentor during the internship.
Inter-Fluve may consider hiring the intern following completion of the program if an opening is available and the candidate meets the job description. As with any open position, the intern will be considered along with other applicants; completing the internship does not guarantee a job opportunity following the internship.
Inter-Fluve is committed to fostering a diverse, equitable, and inclusive workforce and is proud to be an equal opportunity employer. All qualified applicants will receive consideration for employment without regard to race, color, religion, gender, gender identity or expression, sexual orientation, national origin, genetics, neurodiversity, disability, age, veteran status, or any other aspect which makes them unique. All inquiries will be handled confidentially.
If you would like to apply, please submit a Resume & Cover Letter via email to [email protected]. Applications will be reviewed on a rolling basis through February 2023 with interviews conducted in March 2023.