Our Story
We are an employee-owned, interdisciplinary firm that specializes in investigations, design, and restoration of rivers, lakes, estuaries and wetlands. Our team of scientists, engineers, and technicians collaboratively work with clients to develop solutions to complex aquatic challenges that balance human and environmental needs.
Our History
We got our start in 1984 when a few fly-fishing scientists combined their passion for rivers with knowledge of geomorphology, fish biology, and hydrology to return abused trout streams into the Blue Ribbon fisheries they once were. We took a team approach utilizing an array of disciplines that actively accounted for many interests, including natural processes. Our team took a risk on advancing this new approach. We launched the business with $4,000, an IBM typewriter, and desks made of old doors and file cabinets. Almost four decades later, we continue to develop cutting-edge designs for aquatic restoration projects that range from tidal restoration, to dam removal, to urban habitat improvements – just to name a few.
Purpose
To be in service to a healthier planet.
Why
We value vibrant and healthy places. We are drawn to learn and explore. We are driven by a shared passion, a sense of respect for ecosystems and a responsibility to future generations. We humbly and enthusiastically bring our individual expertise to the collective work of supporting healthy aquatic ecosystems.
Mission
We work to heal aquatic ecosystems through applied science and engineering.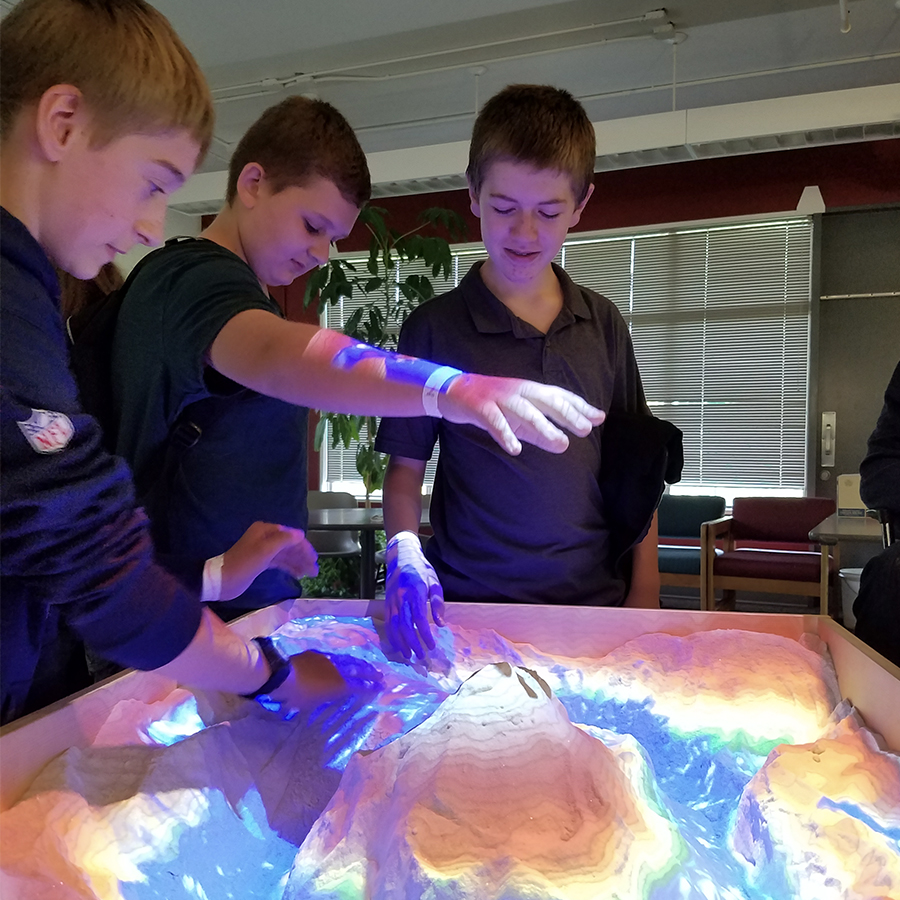 Headwaters Giving
Inter-Fluve is an employee-owned company. We annually allocate 7% of our profit to promote aquatic restoration practice and education with public, private, non-profit, academic and various professional societies we engage with and are inspired by. A portion of this giving is being allocated to partners who are working with or for groups that have been historically underrepresented in aquatic restoration.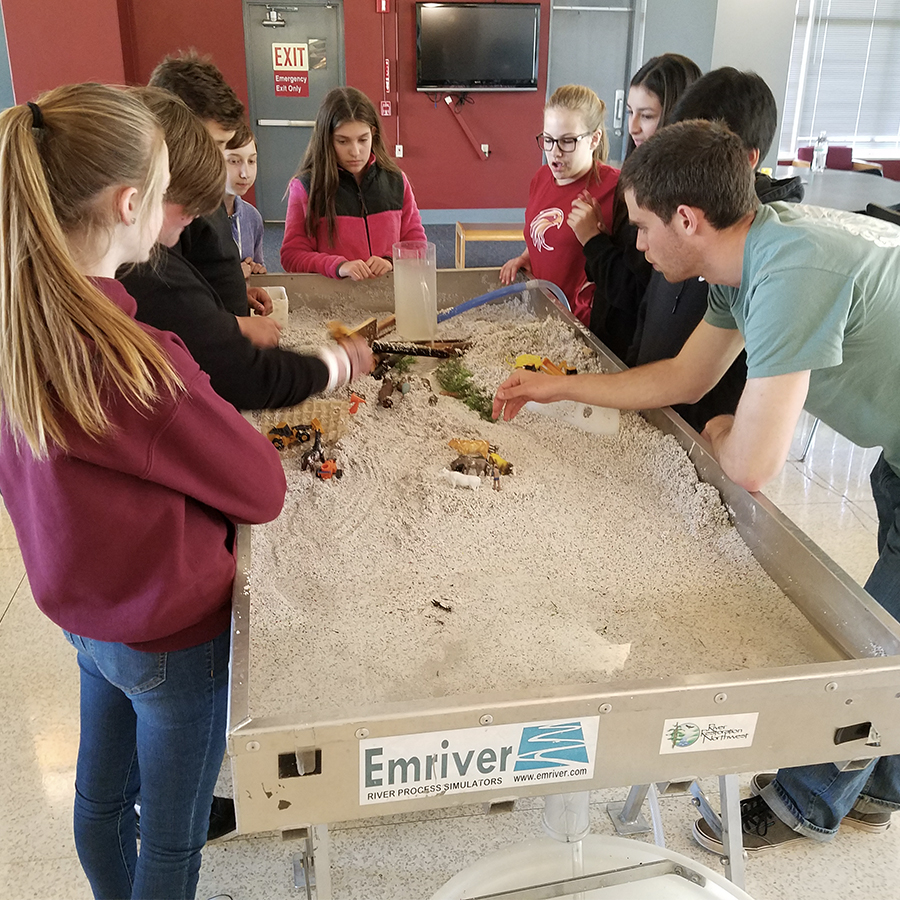 Headwaters Outreach
We recognize that educating and inspiring children and young adults is an important step in fostering the next generation of scientists and engineers. Our staff visit schools in their communities and teach short lessons on restoring rivers that usually involve interacting with hands-on stream simulations. Our senior staff also teach their craft at universities including Northeastern, Harvard, Portland State University, and the University of Minnesota.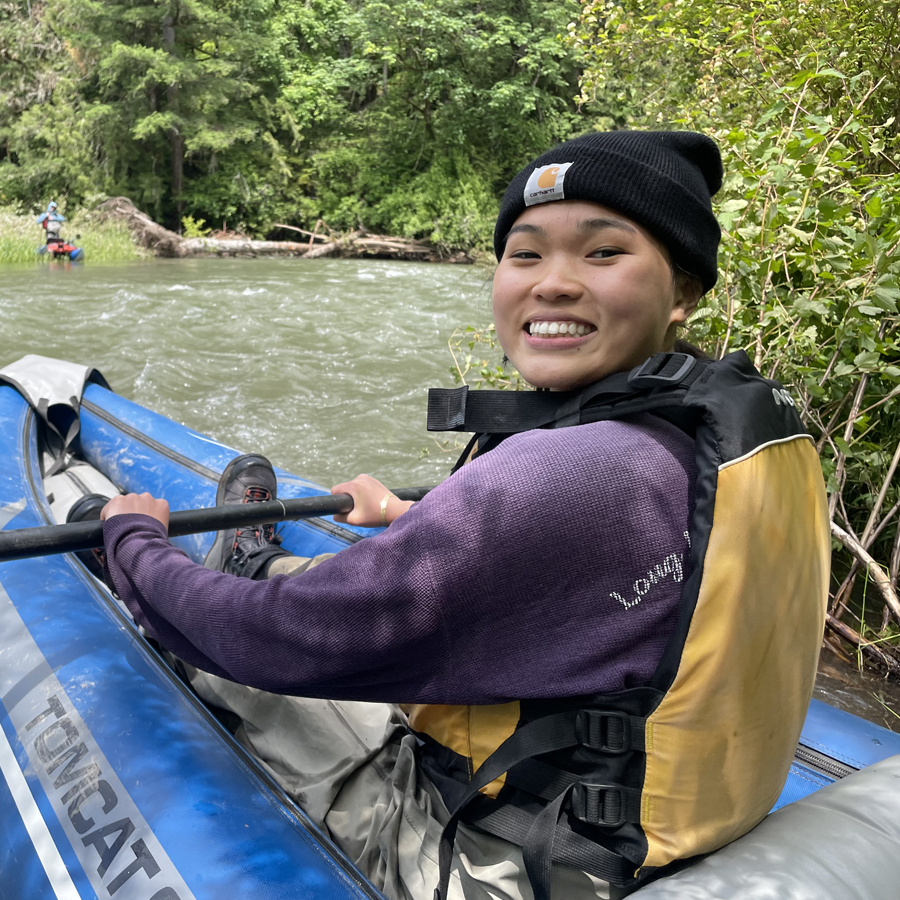 Headwaters Internship
Our newly formed internship program provides opportunities for hands-on experience in river and wetland restoration design for students or recent graduates. The program provides a range of potential opportunities, such as learning science and engineering methods from practitioners; meeting local, state, and federal project partners; conducting fieldwork; and observing project implementation. Inter-Fluve supports increasing diversity and inclusion in the river restoration design profession; to this end, the internship program strives to provide opportunities to historically underrepresented groups.
Celebrating Diversity, Equity & Inclusion
Inter-Fluve is committed to delivering excellence in aquatic engineering and ecosystem restoration. We approach each project with a spirit of humility and a dedication to nurturing equity and inclusion within our workplace, within ourselves, and through our projects. We celebrate diversity in all its forms and are committed to fostering a workplace where everyone is comfortable being themselves at work.