Garrett Shear, PWS, CMWP
CAD Technician & Environmental Scientist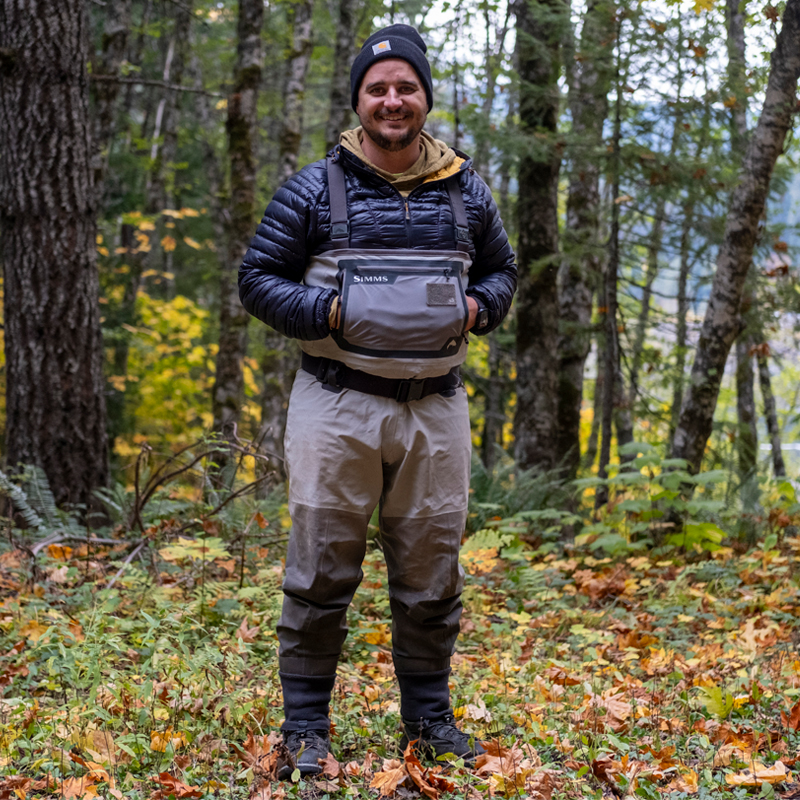 Garrett joined Inter-Fluve in 2018 as a CAD Technician in our Madison, Wisconsin office after a stint of CAD work on municipal roads and utilities. Raised in a small town within the Driftless Area of Wisconsin (a region in the Midwest that was never glaciated), Garrett's family spent their spare time hunting, fishing and camping. College was a launching pad for a career in restoration with course work in soils, plant biology, hydrology, reclamation, and engineering.
Garrett credits much of his passion for and experience in river restoration to working with the Iowa Department of Natural Resources River's Program. In addition to assisting in the design of projects using CAD, Garrett was able to work through all facets of a project. "I loved it," explains Garrett. "One day I'd be working in CAD in my office and the next I'd be driving a skid steer…I surveyed, collected data, analyzed the data, helped design and permit the project, and then constructed the project." Along the way, he also was certified to perform wetland delineations and learned to design instream structures out of various materials to help with streambank erosion and to promote fish habitat.
Working at Inter-Fluve has been another big transition. "Over the last 5 years, I worked on restoration projects in three states. In my first two weeks at Inter-Fluve, I've worked on projects in four states, including a cranberry bog restoration site in Massachusetts, a remeander of a stream and dam removal in Michigan, and another dam removal in Pennsylvania," explains Garrett. Garrett maintains a Wetland Professional in Training certification (WPIT).