Luke Swan
Senior Fluvial Geomorphologist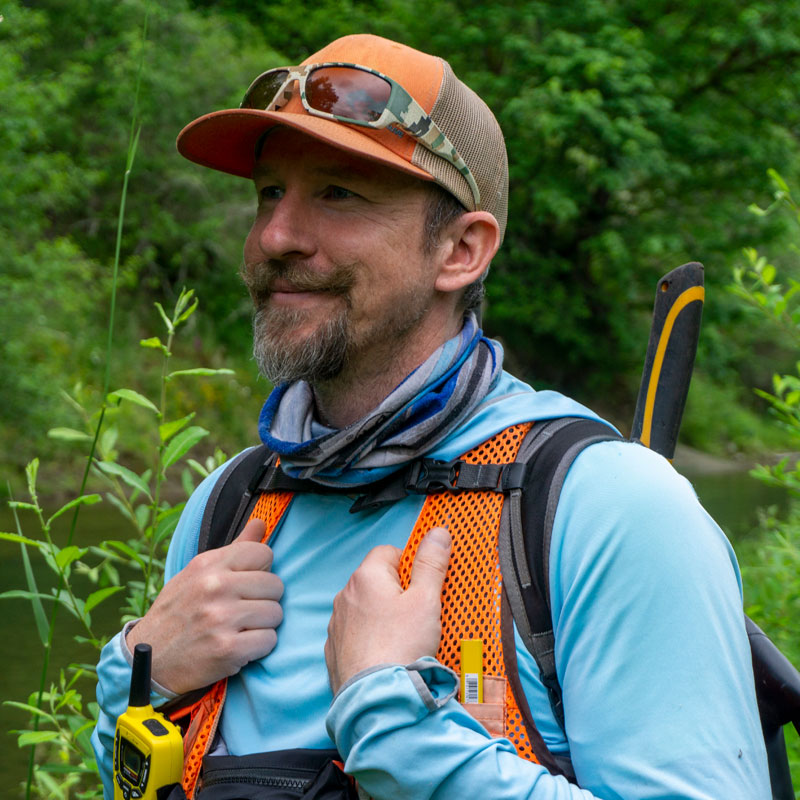 Luke found geomorphology at "the intersection of mathematics and a love for wild places." A math nut from an early age, Luke was on the road to a career in civil engineering when he learned from a charismatic and inciteful Brit (who eventually became his geomorphology professor) that math and applied physics could be used to calculate how rivers move sediment and shape the landscapes in which we live and play. After a short stint working for himself in the summers and ski patrolling in the winters, Luke moved to Colorado to pursue opportunities there.
Devastating floods hit the Front Range of Colorado in 2013, and with it, "an avalanche of work," explains Luke. He put his expertise in applied fluvial geomorphology to work, helping flood affected areas develop and implement resilient solutions. Over the next four years, Luke became a leader in the flood recovery efforts, developing flood recovery master plans that coordinated restoration and recovery actions at the watershed scale, building sediment transport models, developing restoration designs, and leading design teams through a maze of program requirements and aggressive project schedules.
Luke joined Inter-Fluve in 2018, lured by Inter-Fluve's reputation for and focus on river work, nearness to family, and the backyard skiing and riding opportunities in the Gorge. "In addition to their stellar reputation, I was drawn to Inter-Fluve's 'flat' organizational structure." What's his ideal project? "I really like it all," explains Luke. "From vision-building and planning, to modeling and design; diving into spreadsheets, calculations – I like it all." Currently, he's working on a large-scale restoration planning effort for Washington's Chehalis Basin and a design project in Eastern Oregon's Bates Park on the John Day River to address multiple stakeholder interests including habitat restoration, recreational uses, and management of historical and scenic resources.
"From vision-building and planning, to modeling and design; diving into spreadsheets, calculations – I like it all."