Matt Cox, PE
Senior Water Resources Engineer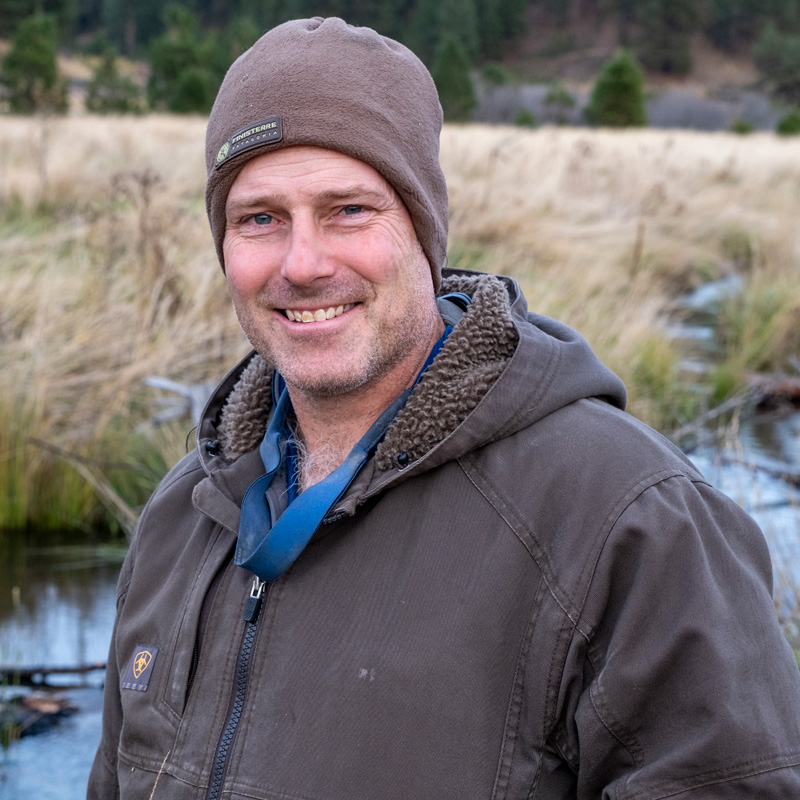 Matt is a work horse. He juggles his time between raising two curious, outgoing (that's an understatement) daughters, working with his wife on their small farm (their Seascape strawberries emanate summer), and a deskful of engineering projects that are each intrinsically, well, cool.
Born and raised on the eastern plains of New Mexico, Matt joined Inter-Fluve in 2013 and has since become our go-to engineer for restoration of tidal floodplain habitat in the Lower Columbia River Estuary, a critical region for not only young migrating salmon adjusting to saltwater en route to the ocean, but also adults coming back from the ocean who are readjusting to freshwater.
One of several unique Lower Columbia estuary projects that Matt engineered is the Kerry Island Floodplain Restoration, a 100-acre island site located along Westport Slough, two miles upstream from the confluence with the Columbia River. After a year of design, the crescendo of the project involved six large excavators timed to the minute, working in concert to remove the last remnants of seven 100-year-old levees as rising king tides enveloped the site.
Matt is also active throughout the Pacific Northwest on the east side of the Cascades. From 2014 to 2016, Matt was Inter-Fluve's lead engineer and project manager for Bureau of Recreation's Middle Fork John Day Oxbow project that focused on restoring over a mile of river that was crippled by dredge mining for gold in the early 20th century. Matt led project phasing, logjam design, and construction sequencing that involved installing over 2,600 whole trees comprising 260 instream structures.
Before joining Inter-Fluve, Matt spent over two years as a Peace Corps volunteer designing and building an eight-mile-long drinking water system and was a NOLS wilderness instructor for several years.