Kristen Coveleski, PhD, PE
Water Resources Engineer & Fluvial Geomorphologist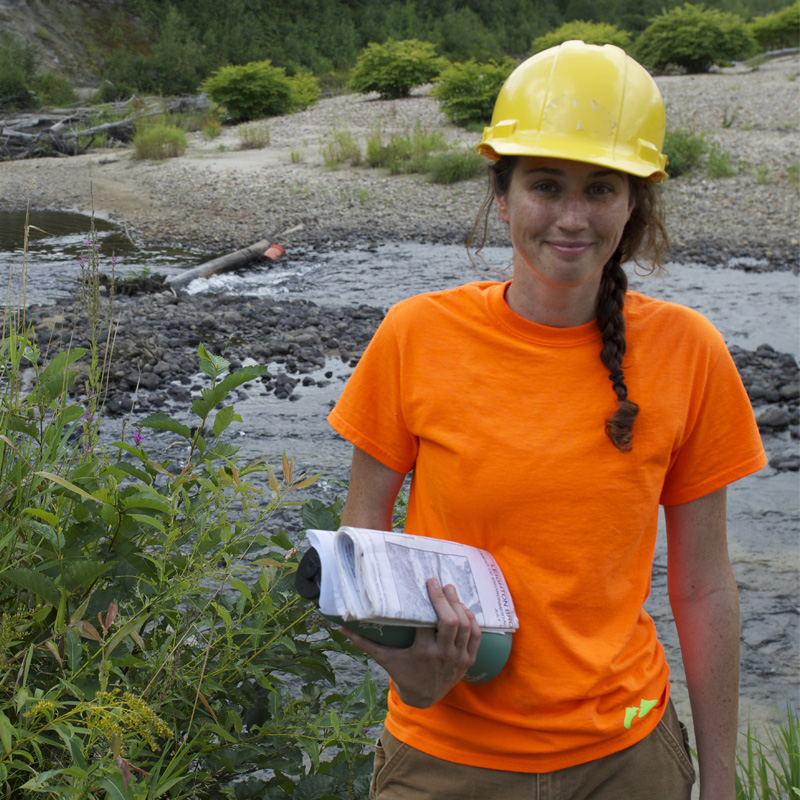 Kristen grew up in the coastal Delaware community of Rehoboth Beach where an early interest in preserving land and water collided with her ambitious interests in science and math. She followed those passions to the University of Delaware, where she completed her degree in Civil Engineering and was a D1 rower. After completing her masters in Environmental Engineering at the University of Virginia, she went on to earn her PhD, and more recently, her PE in 2016. Her dissertation research employed a laboratory flume to identify the patterns that various flow regimes, sediment compositions, and removal techniques had on the behavior of downstream channels following dam removal. Why a focus on dam removals?
"Removing dams is amazing because you can see physical changes in a system overnight," Kristen says. Kristen has experience in performing geomorphic assessments, stormwater management design, in-field evaluations, hydraulic modeling, and land development design. Her work at Inter-Fluve is focusing on several dam removals on Massachusetts's Mill River that will ultimately improve flood control and repopulate 30 miles of the river with herring and eel.
When not working, you'll likely find Kristen racing sailboats, hanging with her 107 pound lab 'Bo', or traveling (in 2013 her passport was stamped in Ghana, Laos, Malaysia, Indonesia, Thailand, and Cambodia).
"Removing dams is amazing because you can see physical changes in a system overnight."