David Reeves
Chief Financial Officer, Principal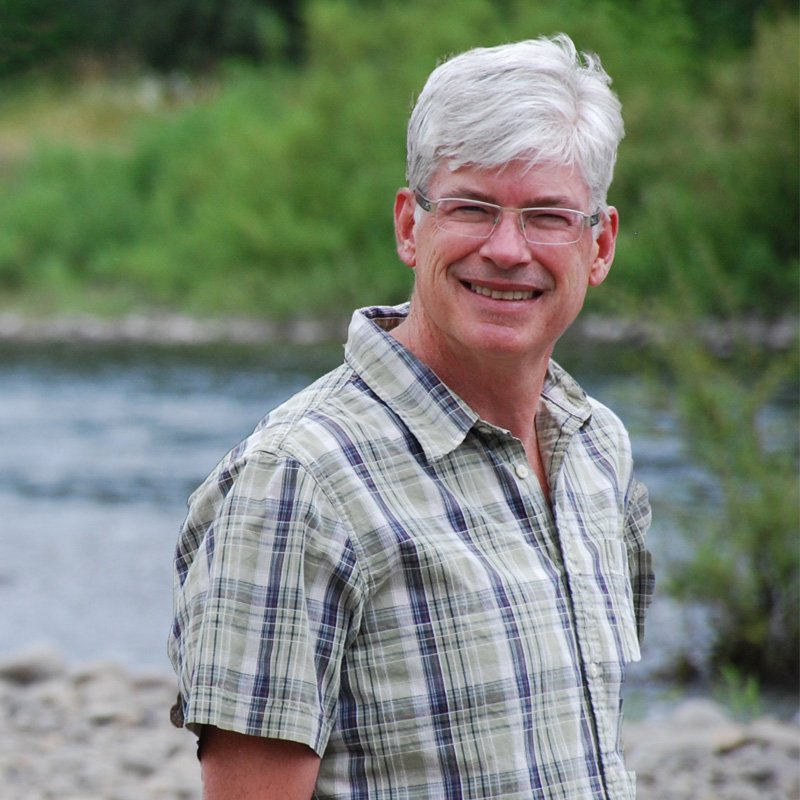 Were it not for a hitchhiker's advice, David might still be in Rochester, New York. That hitchhiker suggested David seek seasonal work in Yellowstone and David never looked back. Every summer, while he finished his Accounting & Business degrees out East, he returned to Yellowstone. Then, he endured "a few miserable years" at a CPA firm in Rochester before surrendering to his love of the Northern Rockies.
"I chose Bozeman in part to pursue more education (this time in Earth Sciences), but I launched a new life in a place I love."
David worked for many years at Montana State University and in the non-profit community until he landed at Inter-Fluve in 1998. He plays several roles here — all of which he handles simultaneously. He works in accounting, contract management, finance and business administration, and human resources. People and projects steer the ship here — not administration," he says. "It's not the norm, but it works for us. Employees are treated like family, and that's why I'm still here." When not at his desk, David can be found exploring the Montana wilderness (in boots or on skis), and spending as much time as he can with his family.
"People and projects steer the ship here — not administration," he says. "It's not the norm, but it works for us. Employees are treated like family, and that's why I'm still here."