John Gaffney, PE
Senior Water Resources Engineer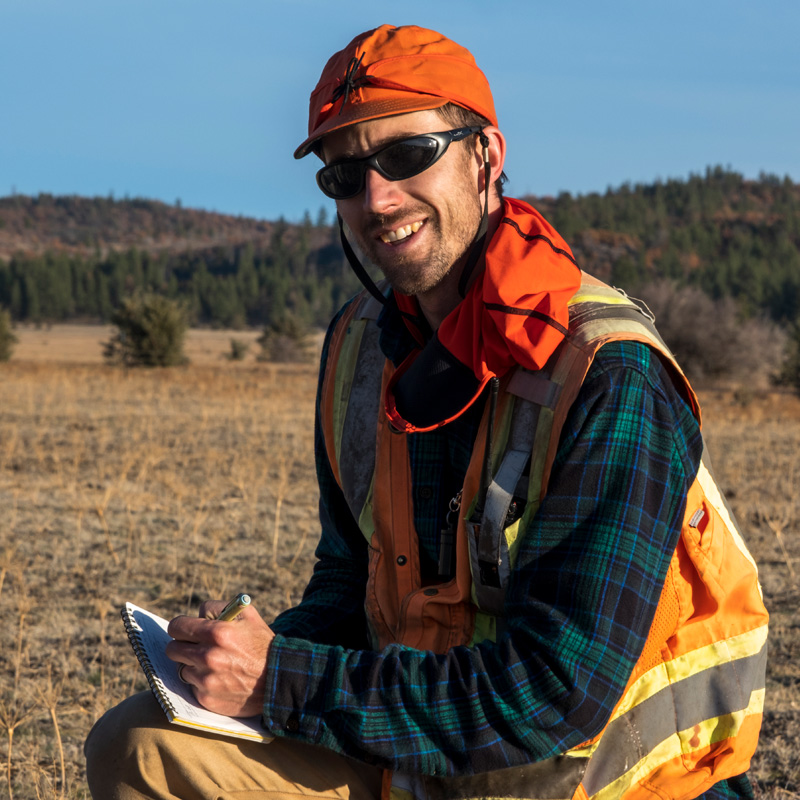 Fluvers turn to John when they need a solid and systematic approach to a challenge. "John is a walking river restoration computer," was one coworker's summary of him. His career in restoration design began in the mid-2000s. Today he leads interdisciplinary teams performing hydrologic, hydraulic, geomorphic, and biologic analysis & modeling for project development and design of habitat restoration projects across the country with a focus in the Pacific Northwest. Many of John's project designs use large wood structures for geomorphic influence, riparian regeneration, along with providing immediate & long-term aquatic habitat value.
John's systematic and organized approach is especially apparent in the construction phase. Having overseen construction on over 50 restoration projects, John's style integrates thorough planning, attention to detail, effective communication, and tight plans and specs with allowances for field fitting where appropriate. Many of the projects he's managing are larger projects. For example, Dry Creek in California's Sonoma County is a multi-year project with significant public outreach and multiple mile-long phases of design and construction; similarly, Stillman Creek in Washington's Chehalis basin involves large wood structures, floodplain reconnection, off-channel habitat features, and riparian planting.
John holds a Master of Science degree in Civil Engineering from the University of Minnesota's St. Anthony Falls Lab and a Bachelor of Science degree in Civil Engineering from Michigan Technological University. John and his wife have three (young) kids that keep them busy on weekends. He also makes time for riding bikes, camping and visiting family in his homeland, Minnesota.