Michael Chergosky
Marketing Coordinator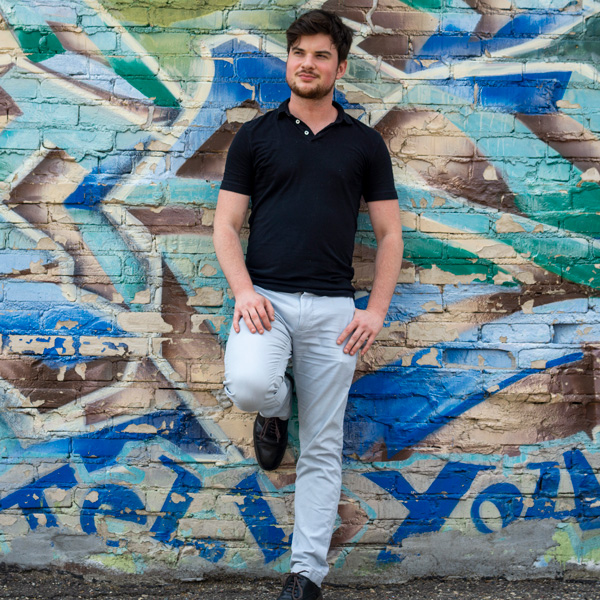 Michael joined our Saint Paul office in 2021 after completing a MA in Interaction Design at George Washington University and moving back to his hometown. Interaction Design at its most basic definition is creating meaningful interactive experiences with products and services. The program, which focused on design, storytelling, and developing content strategies, spurred an interest in the design of textile recycling programs. And so, Michael co-founded a textile recycling startup. He also worked as the editorial assistant for The Textile Museum Journal, where he immersed himself in academic publishing, sharpened his graphic design chops, and used his language skills to copyedit in over a dozen languages (including Portuguese, Fula, Quechua, and Yoruba).
A man who likes to juggle multiple unique and creative interests, Michael is also a semi-professional musician (he played the violin and viola in orchestras throughout high school and college, still plays the occasional gig, and his compositions have been performed in five countries).
His work in marketing at Inter-Fluve focuses on working with our project managers across the country to tell our story, design and submit proposals, and manage data. "I've always been interested in the way that people balance their needs with the needs of plants, animals, and other organisms. It's exciting to be part of a team that works with those issues," Michael says.