Mike Burke, PE
Principal Water Resources Engineer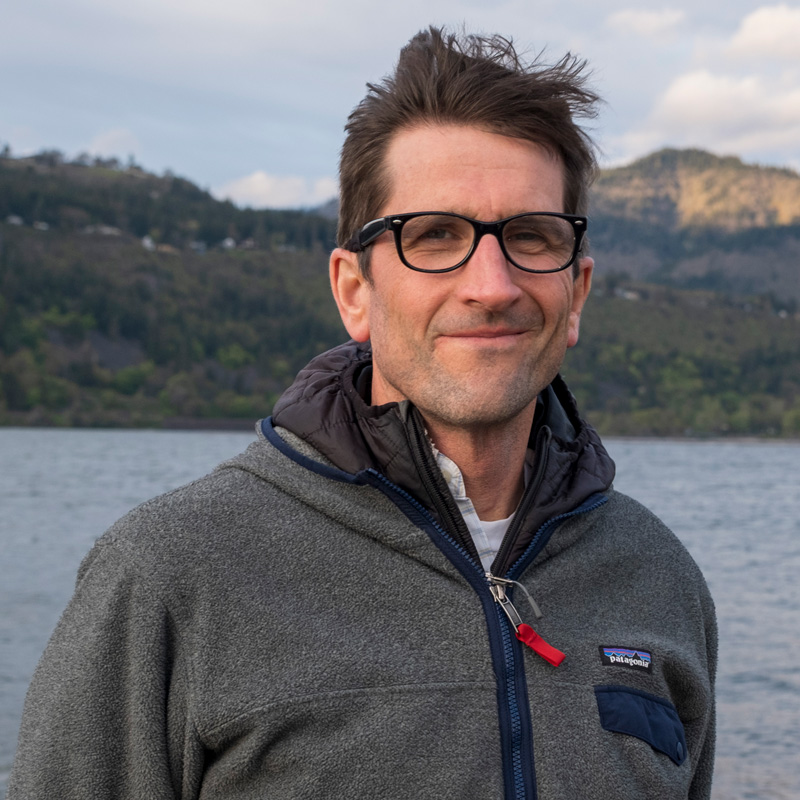 Educated as a Civil Engineer, the focus of the discipline on the built environment never fully captivated Mike. So when a friend showed him around some Inter-Fluve project sites after returning from the Peace Corps in the mid-1990s, he says he knew he'd found his calling. The burgeoning aquatic restoration field's combination of science, art, water, and the outdoors resonated with him. After stops in the public and private sectors, and for graduate school, his road eventually led him back to Inter-Fluve, where he has worked since 2005.
He has been involved in all stages of projects, from data acquisition and hydraulic and fluvial process analyses, to applied restoration planning and design, and construction implementation. He is fascinated by the historical context under which our rivers have been managed, such as through damming and regulation. He is equally interested – and satisfied – to understand the ecological consequences of river management, and to reverse these consequences through restoration.
Mike has worked with a variety of project partners over the years, from village councils in Nepal, to individual landowners, to Native American tribes and state and federal agencies.
He enjoys the variety of work he is involved in at Inter-Fluve. "At most firms, you have a certain role and you are constrained to that role over and over," he says. "Not here."
He and wife Catherine split their time between raising their twins (a boy and a girl) and the ongoing but rewarding work that comes with restoring their 200 year-old home. In their spare time, you can find them exploring both the villages and the natural splendor of midcoast Maine.
"At most firms, you have a certain role and you are constrained to that role over and over. Not here."