Mike McAllister, PE
Principal Engineer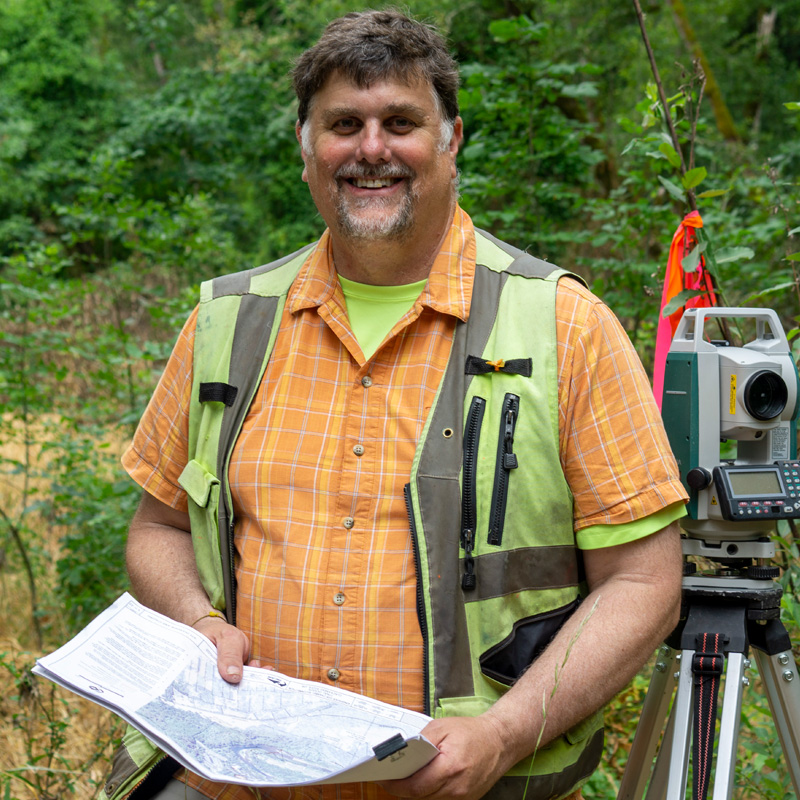 As one colleague put it, "Mike's really an artist in engineer's clothing." He knows how to make things look good, whether in the field during the construction phase of a project, or in the office producing CADD drawings.
Mike's work at Inter-Fluve began in 1996, and since then has included a diverse mix of stream channel and restoration design projects. He is skilled in hydraulic analysis, basin hydrology, vegetative waterway design, scour and erosion investigations, bank stabilization and bioengineering, topographic surveying, and construction oversight.
"Any time I get to make a creek out of ditch, I'm a happy man," he says. "It's fun to take an impaired system that's been hammered by urbanization, and get it back to looking wild and natural — like it's always been there."
He says he enjoys that he doesn't get pigeon holed into doing the same thing day in and day out. While Mike's quiet demeanor might fool some, he is our on-staff Minister of Monkeybusiness. Expect good humor, practical jokes, costumes, and "homemade calendars of unpredictable subject matter" when you step into his office. Despite his jokes, he appreciates the mutual respect among people at Inter-Fluve. "There is a willingness to both teach and learn," he says.
He and his equally fun wife Laura are usually the hosts of any after-hours mischief that's going on.