Nichole Smith, CE
Ecologist & Survey Lead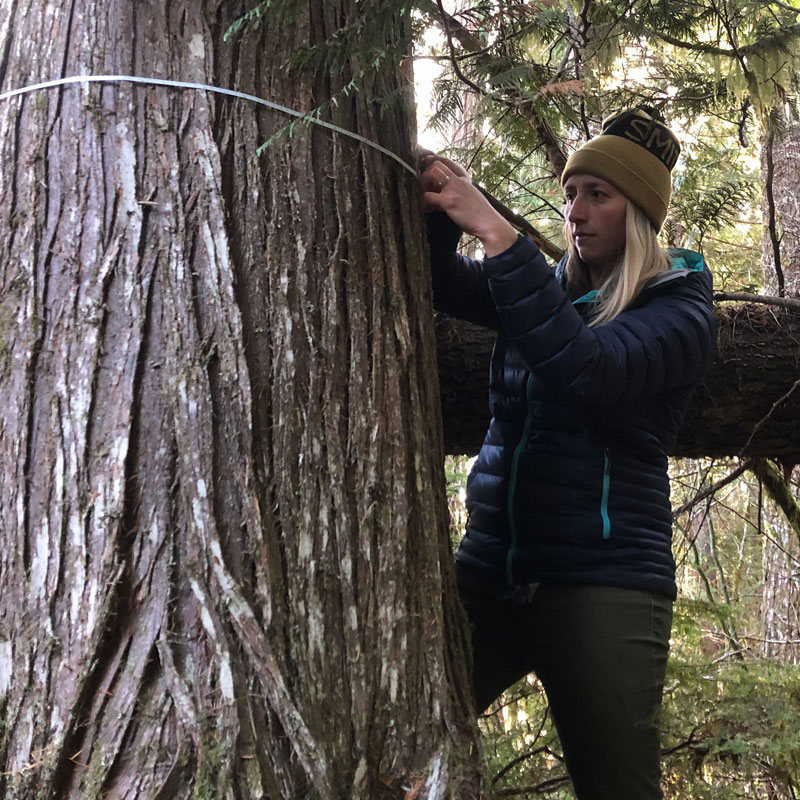 Nichole grew up in rural Vermont at the end of a dead-end road and a half-mile to the closest neighbor. " I was in my element hiking around the woods and watching nature," says Nichole. She went on to receive a BS in Environmental Science from the University of Vermont and later moved west to focus her energy on stream and river ecology. Her work involved performing stream habitat assessments, studying fish population dynamics in systems throughout Oregon, developing technical skills in land surveying.
Today, her detailed, methodical, yet laid-back personality makes her a valuable member of Inter-Fluve's design team. Her role includes performing research, data collection and analyses, authoring reports, and producing permitting documentation and construction plan sets using AutoCAD. Nichole's ability to incorporate spatial data collection and management, combined with her to knowledge of riverine systems, makes her a natural fit for our field research and data collection efforts. "I appreciate the challenges of seeing a project through from initial data collection to construction. The process of creating ecologically sound conceptual designs, performing alternatives analyses considering design constraints, and refining these designs into feasible construction projects requires creative problem solving to balance competing goals and objectives and create the best possible result," says Nichole. Recent projects have included reconnecting tidal marshes in the Columbia River estuary, increasing hydrologic connectivity of floodplains in the upper Columbia River, and improving migration corridors and wetland function in the Klamath basin.
Nichole is a Certified Ecologist and resides in Vermont.